Stream Final Concert
February 7, 2020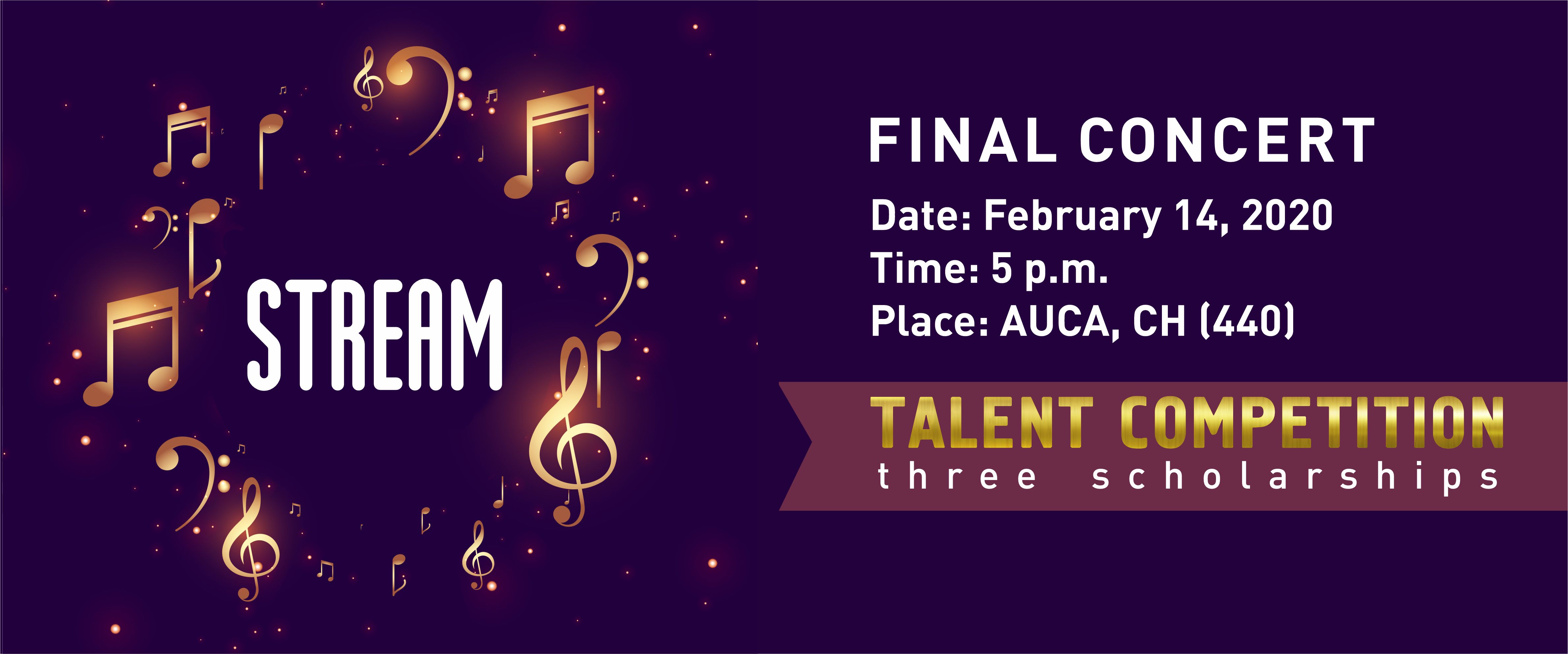 The final concert of the Stream contest will take place on Friday, February 14, at 17:00. Do not miss a chance to discover new AUCA stars.
Stream is a talent competition among high school students of Kyrgyzstan for winning a full scholarship to study at AUCA.
Looking forward to seeing you!