New Star Student Newspaper Returns to AUCA after Year-Long Hiatus
February 5, 2020
After a year-long hiatus, AUCA's campus newspaper, The New Star, has returned to print under the stewardship of editor-in-chief Niloufar Rafat. The first issue of the newly revived student publication came out in December, and the next issue is slated to go to print in early February. The newspaper is advised by Erica Eisen, coordinator of the Writing & Academic Resource Center (WARC).
Rafat, a Master's student who also completed her undergraduate education at AUCA, sees a connection between journalism and her academic work not only in the interviewing and research skills the two require but also in the ethical standards both are grounded in.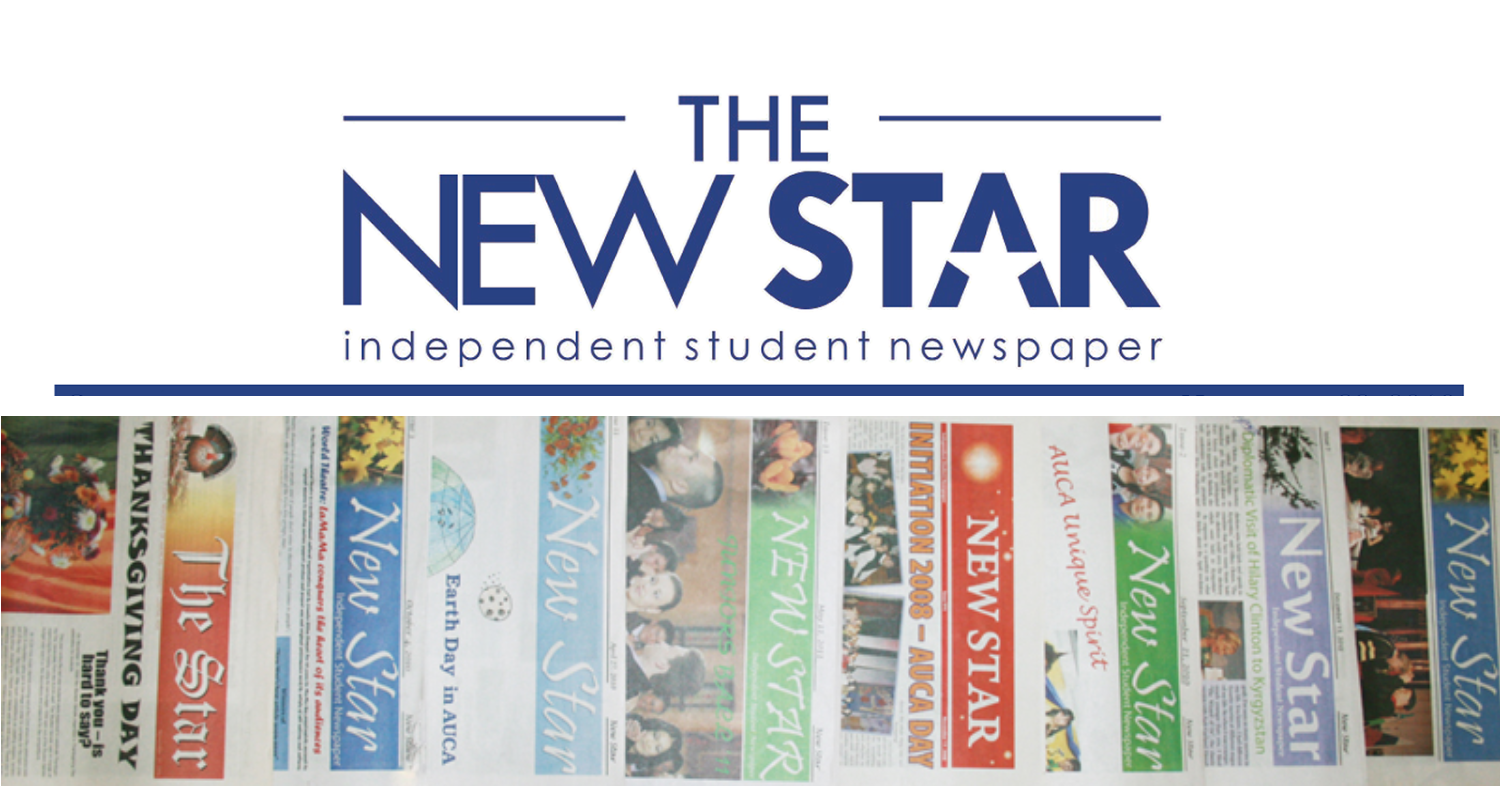 Rafat recalls avidly following the Friday evening satire program Shabake Khanda in her native Afghanistan, drawn by the show's timely and relatable political commentary. Though designed to entertain, she says, "in some way [Shabake Khanda] tried to reflect the issues people were facing in society." Now, the New Star is trying to accomplish something of a similar goal.
Rafat has big plans for the newspaper, including the creation of a website (undertaken with the help of AUCA website director Ekaterina Kombarova) and a series of journalism skills trainings for interested students. "It will be really helpful for them to practice their writing, to learn about what it really means to write for a newspaper, [and to see] how it will have a positive impact in their life," she said of the upcoming program of workshops.
For Rafat, the motivation to serve as editor-in-chief of the New Star is rooted in a spirit of service. "I learned a lot from this university," she explains. "I believe that AUCA is the place which made me a brave Niloufar." When she first moved to Kyrgyzstan, she was extremely shy and found it difficult to share her words and her work with others. The education she received at AUCA changed that. "I want in some ways to pay it forward by my efforts, by helping others in order to share what I have learned from this university, from this campus, from everyone."
For more information or to get involved with the newspaper, please write to newstar1999@gmail.com.