Eco-park in Karagacheva grove project has been presented to the Prime Minister of Kyrgyzstan.
May 6, 2019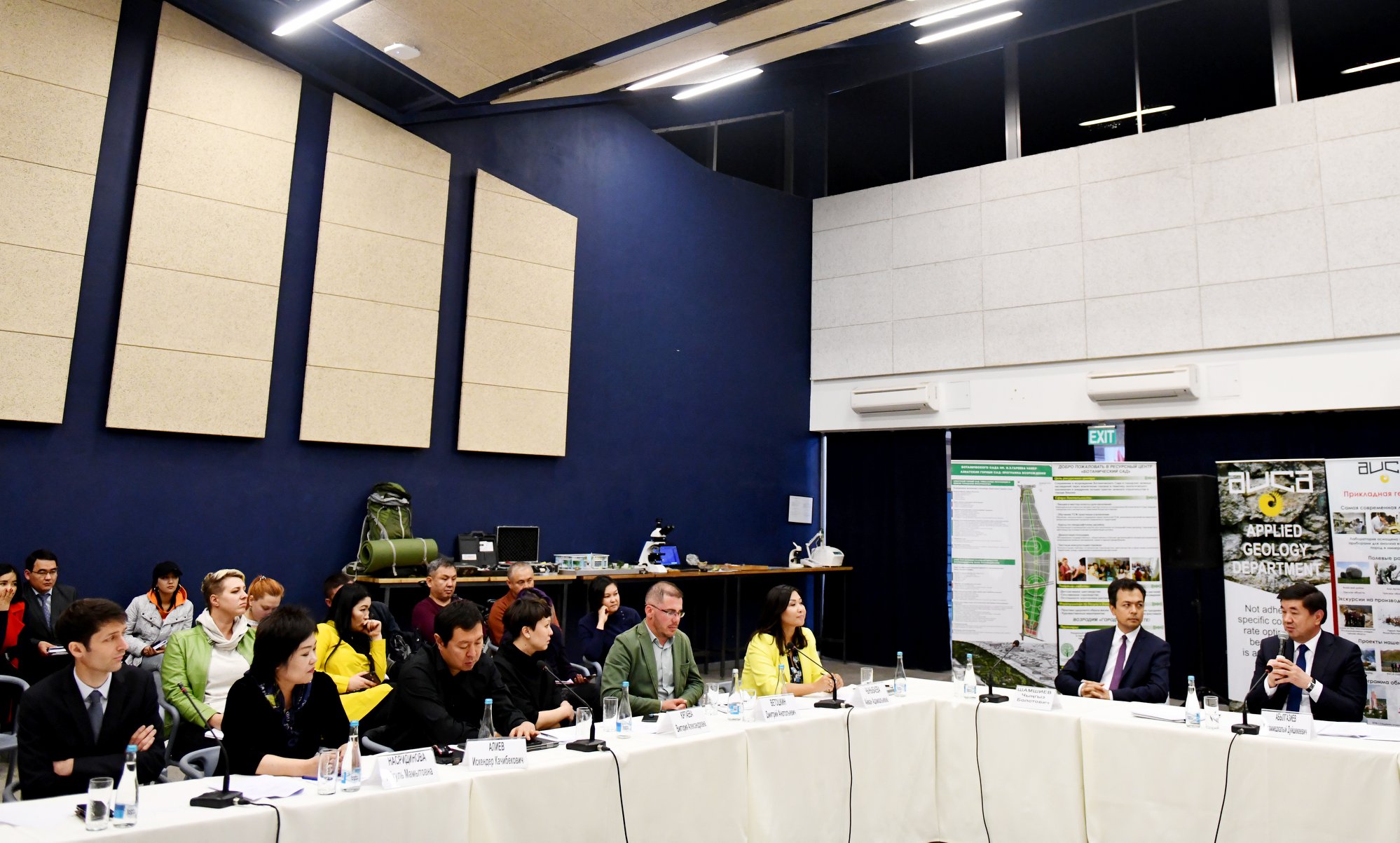 On Friday, April 3, AUCA hosted a meeting of the Prime Minister of Kyrgyzstan Muhammedkalyy Abylgaziyev and representatives of state and municipal authorities with environmentalists and civic activists representing such public organizations as Eco Demi, ArchA Initiative, Ubranistika, Bicycle Community, Prima, French-Kyrgyz Association of Ecotourism.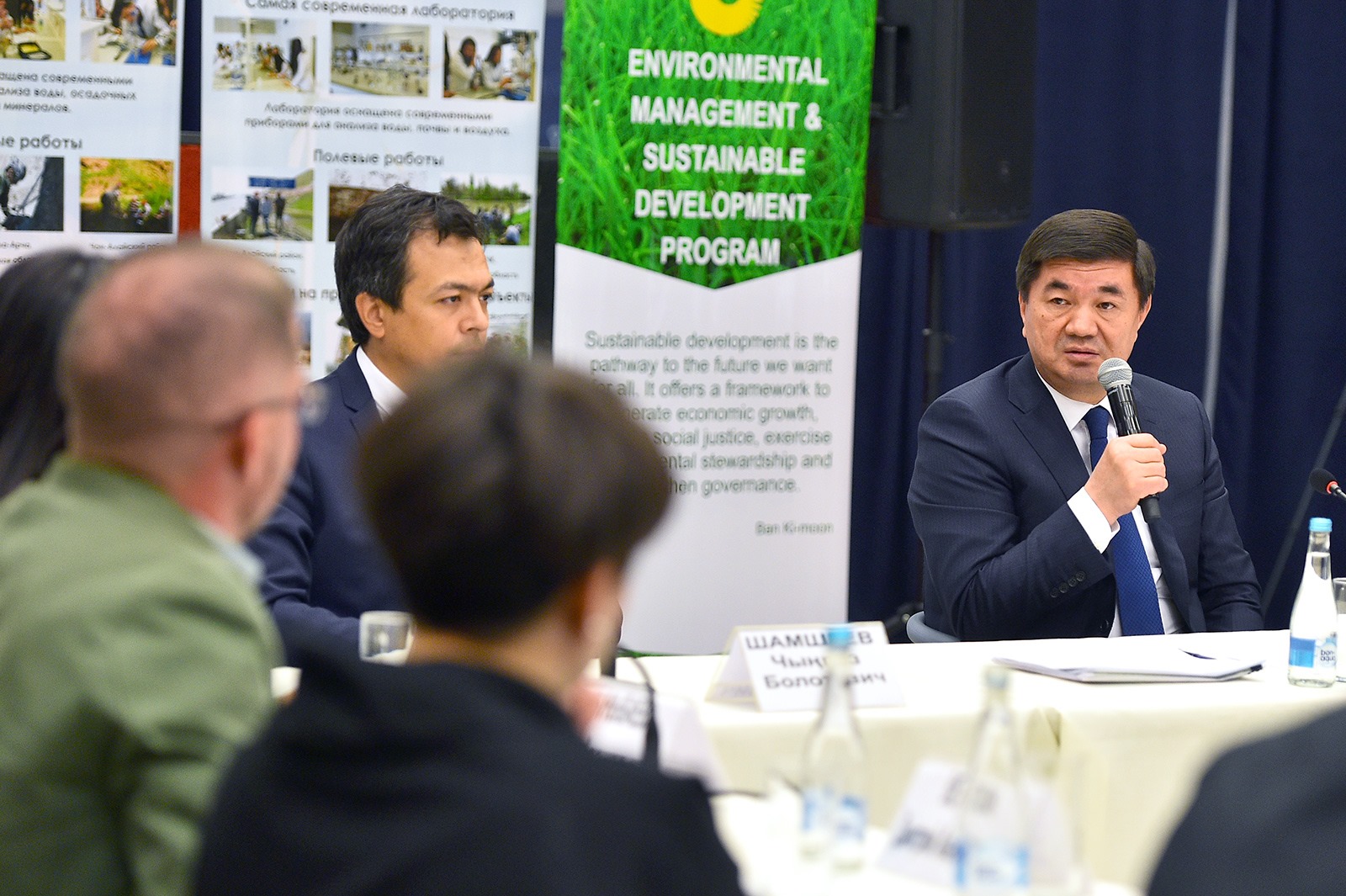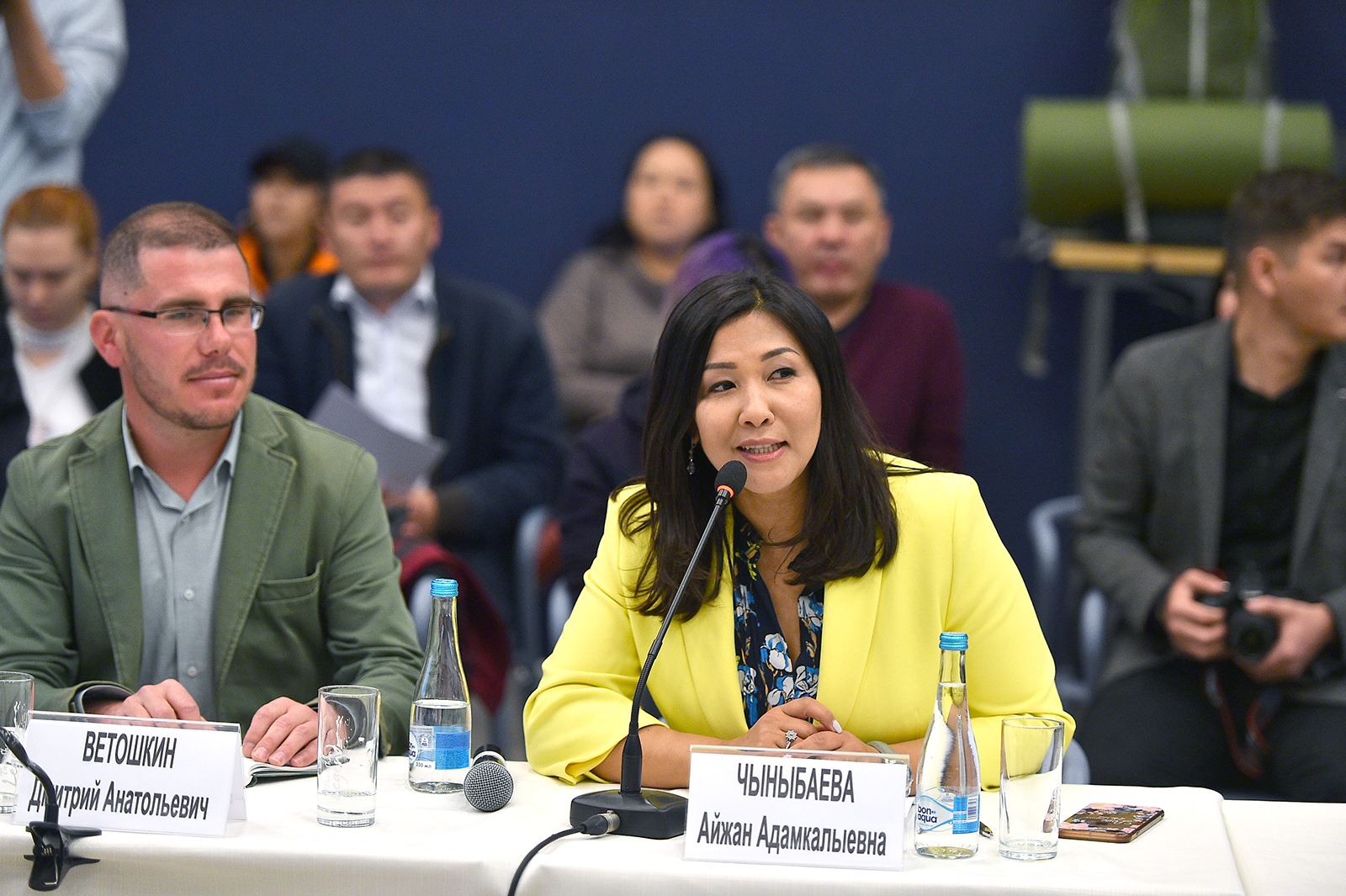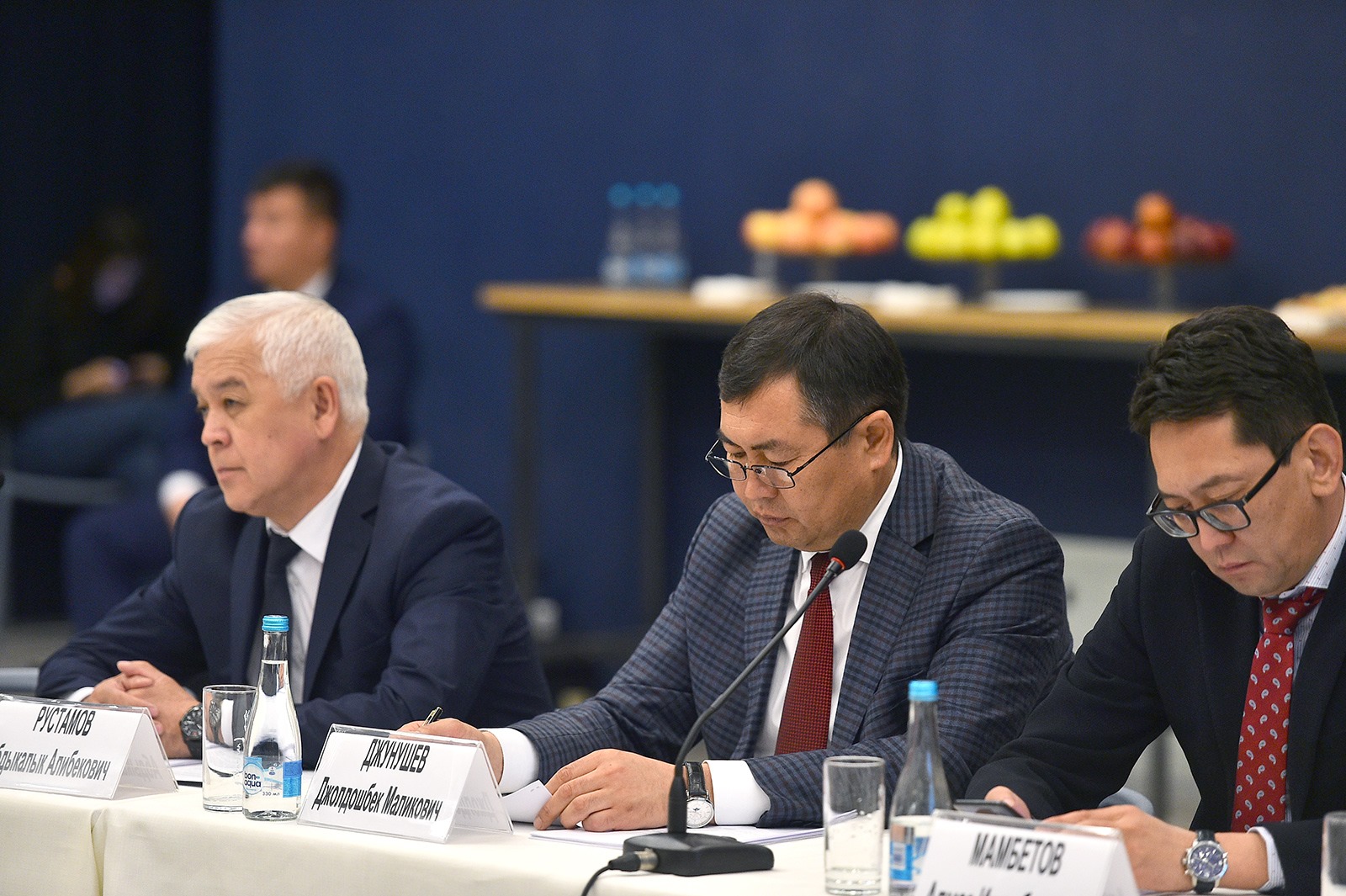 During the meeting, garbage collection and preservation of the ecological balance in the country, reclamation of uranium tailings, development of cities and cultural events in order to attract tourists and improve the quality of life on the ground issues were raised. Representatives of civil society spoke about initiatives to improve the environmental situation in Bishkek in particular, and in Kyrgyzstan in general, implemented by their organizations. They also offered their own ways to solve a number of problems in cooperation with government agencies.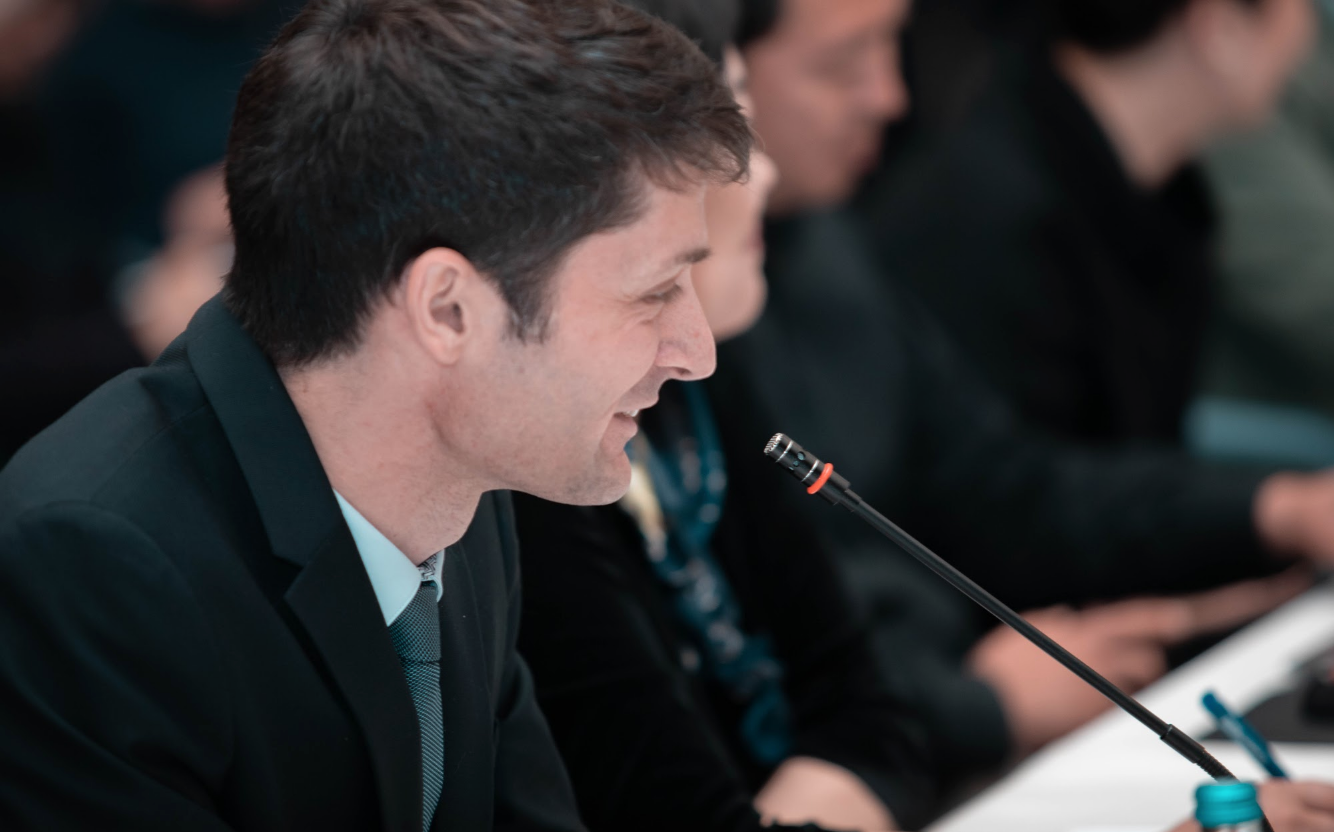 In particular, Philippe Boizeau, a faculty at the American University of Central Asia and head of the French-Kyrgyz Association of Ecotourism (FKAE), presented an example of successful cooperation with municipal structures. He told the audience about the project of creating an eco-park in Karagacheva grove, implemented jointly by the Bishkek Mayor's office, the FCAE and AUCA. The project involves protecting the northern part of the largest metropolitan park from destruction, restoring the local ecosystem and transforming the grove into an urban forest.
After listening to the speakers, the Prime Minister of the Kyrgyz Republic assured that the government will support all the initiatives announced and will assist in their promotion.
"If we do not take measures to preserve the environment, what will we leave to the children?" We recently signed an interaction program agreement with the International Atomic Energy Agency. It is also worth emphasizing that in order to work more effectively in the fight against pollution and garbage, the government needs to systematize work in this direction. All these issues should be solved through the prism of human health. In addition, it is worth paying attention to the development of infrastructure in settlements for a more comfortable living of citizens," addressed Muhammedkalyy Abylgaziyev.