The reconstruction of AUCA Technical School of Innovation building has been launched [Photo]
February 25, 2019
On Wednesday, February 20, at 11:00 am, the renovation and construction works of a non-residential building of the Technical School of Innovation of AUCA, implemented in partnership with Bard College and with the financial support of the American people provided through the U.S. Agency for International Development (USAID) under the grant AID-ASHA-A-15-00005, has started.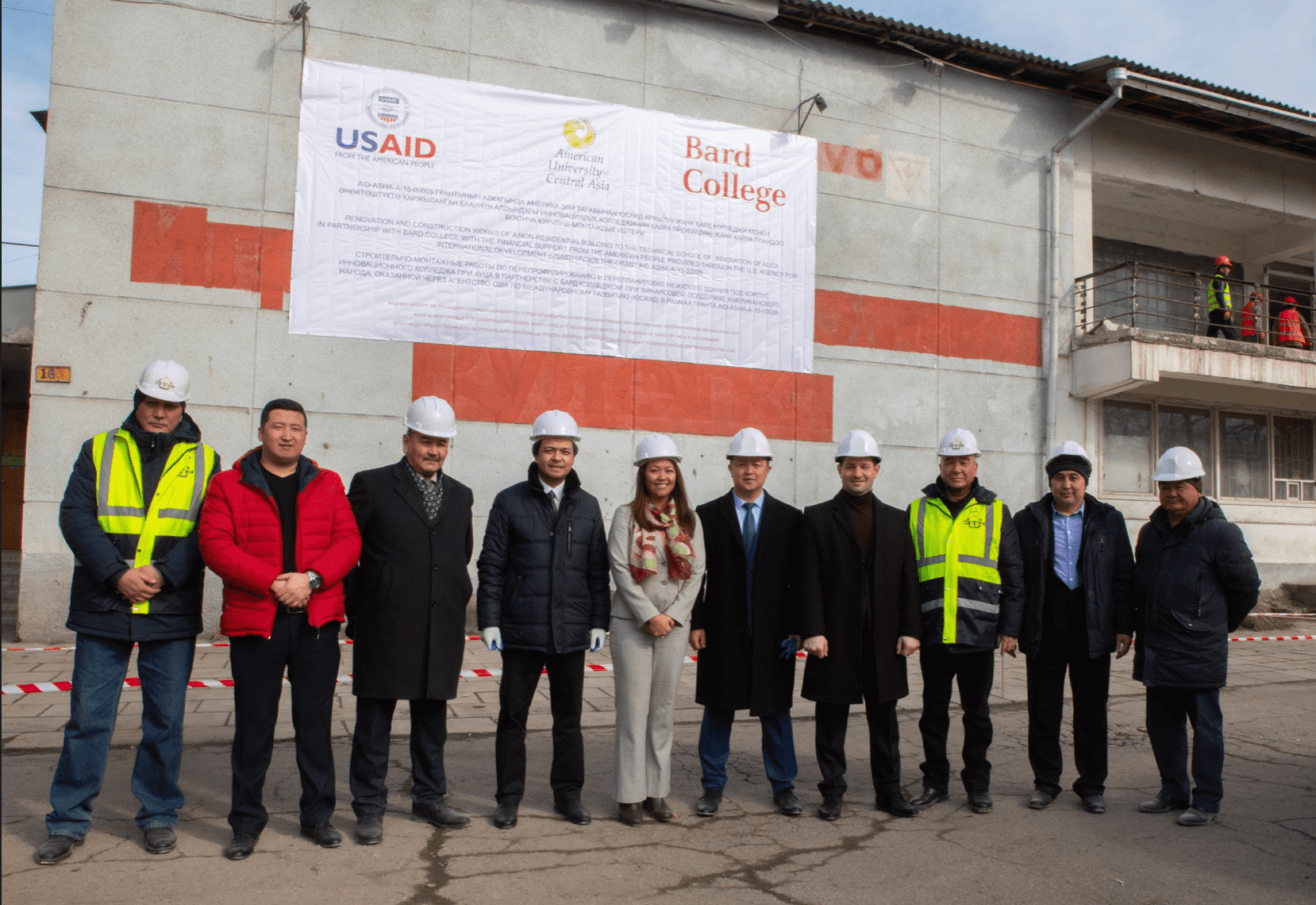 The general contractor, LLC "Archstroyinvest", was selected through an open tender for construction and renovation works in the building located at Mederova st. 161a. The construction and renovation is scheduled to be completed by the end of July 2019.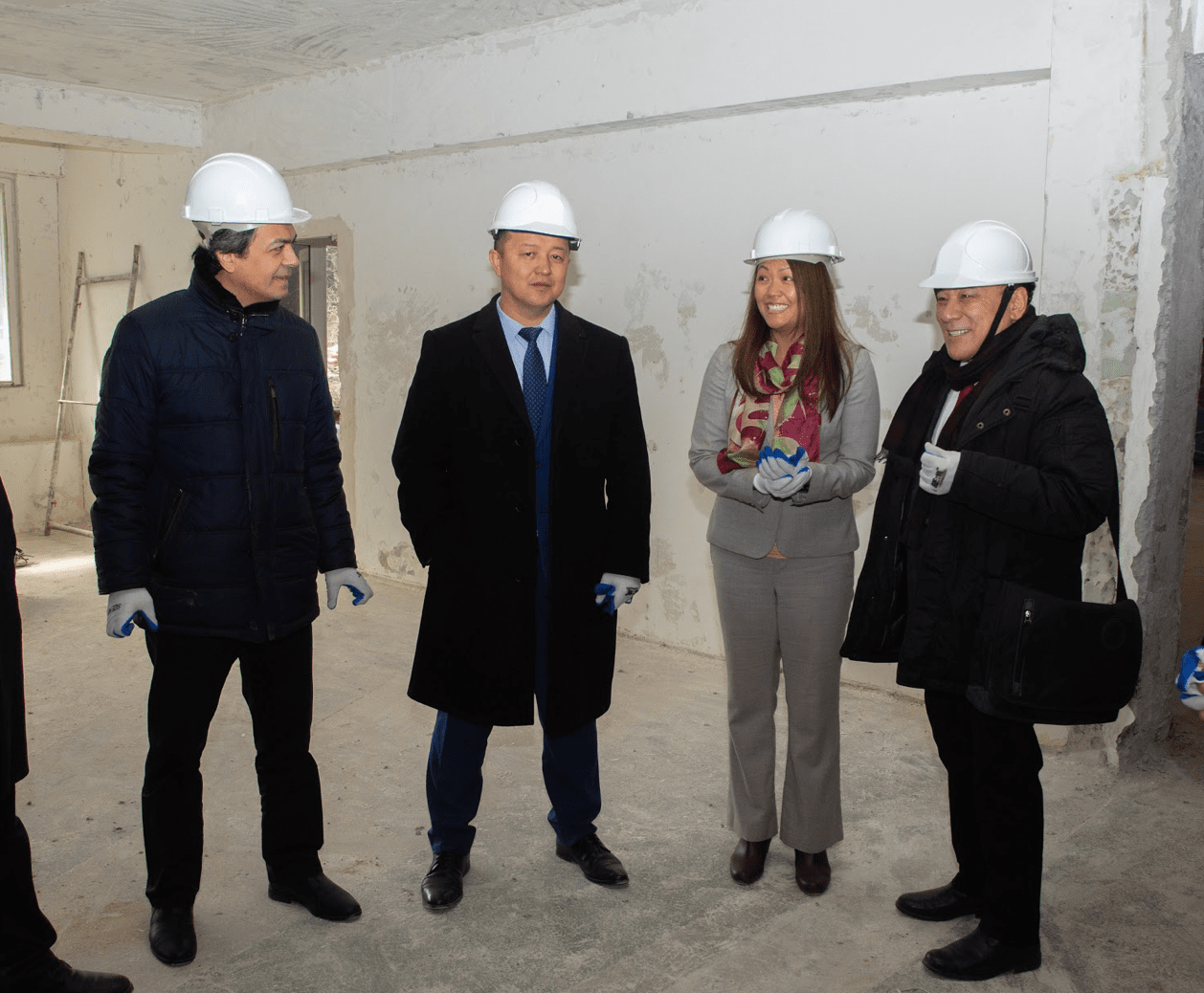 In the official launch ceremony took part:
Chingiz Shamshiev, Vice-President/COO of AUCA

Nora Madrigal, Health and Education Office Director (USAID/Kyrgyz Republic)

Zaur Bostanov, Project Management Specialist, Energy/Environment (USAID)

 

Almaz Sydykov, General Director of LLC "Archstroyinvest"

Murat Beyshenbaev, Author of the project and director of LLC "Arch Model"

Talant Zhusuyev, Executive Director of LLC "Expertise and Technical Supervision"

Uran Shergaziev, Vice-Chancellor of the Kyrgyz National Agrarian University named after Konstantin Skryabin
Each participant of the ceremony laid a brick in the window hole which will serve for energy efficient windows. Modern classrooms, comfortable lounge for students and faculty, equipped dining room, conference hall, and the first-aid post will be constructed. The college building will be fully equipped with new utilities, and solar collectors will be installed on the roof.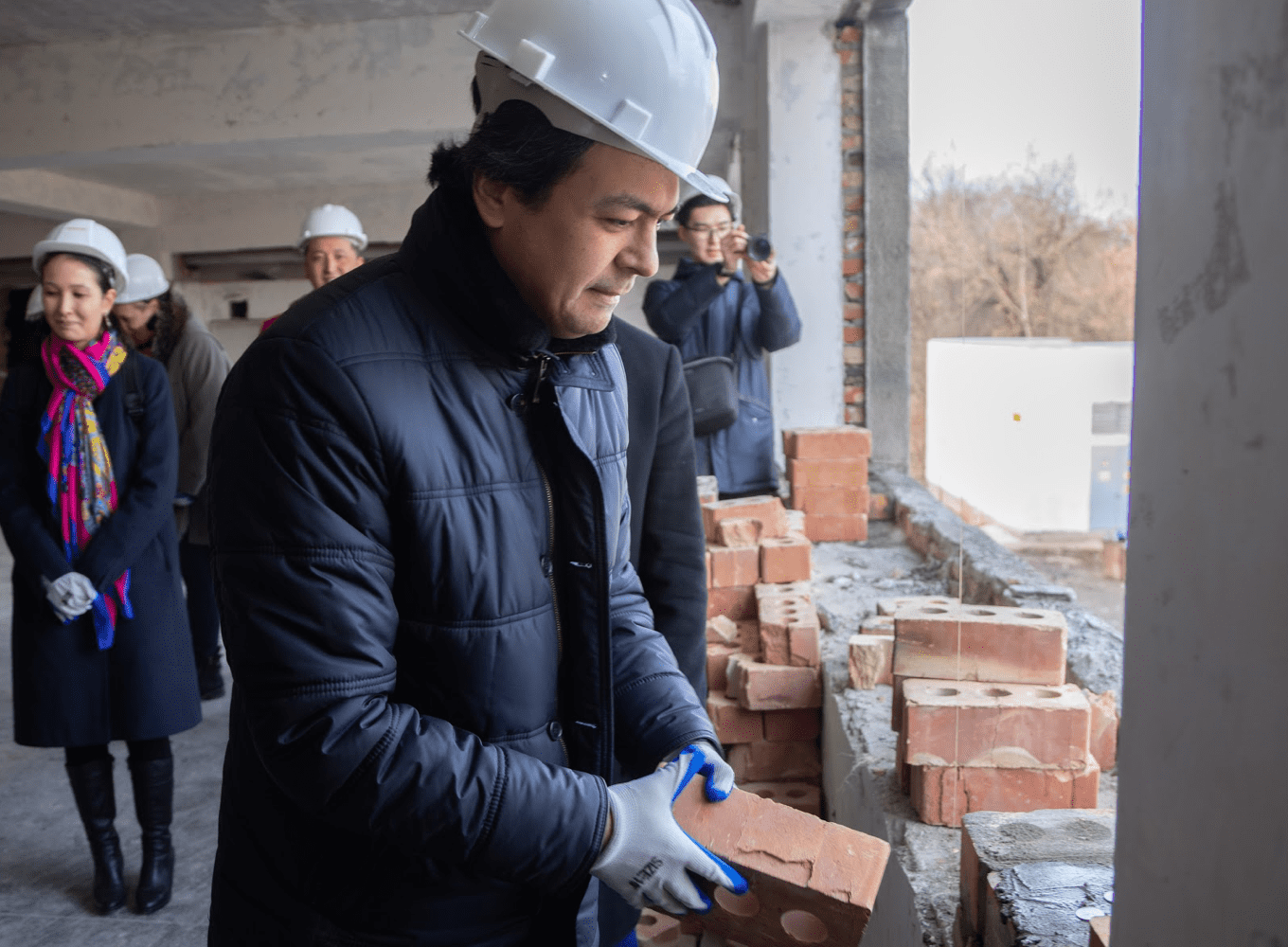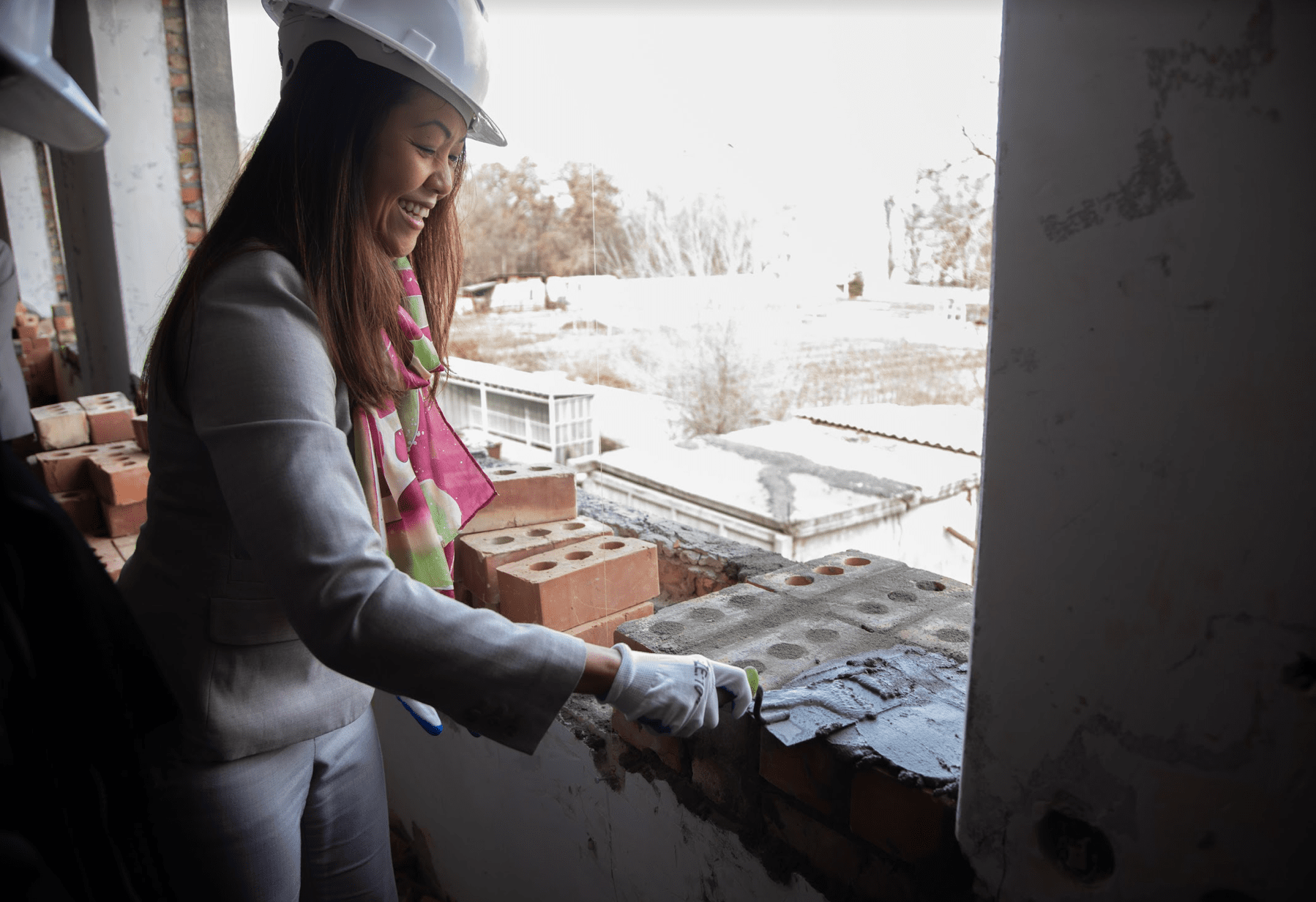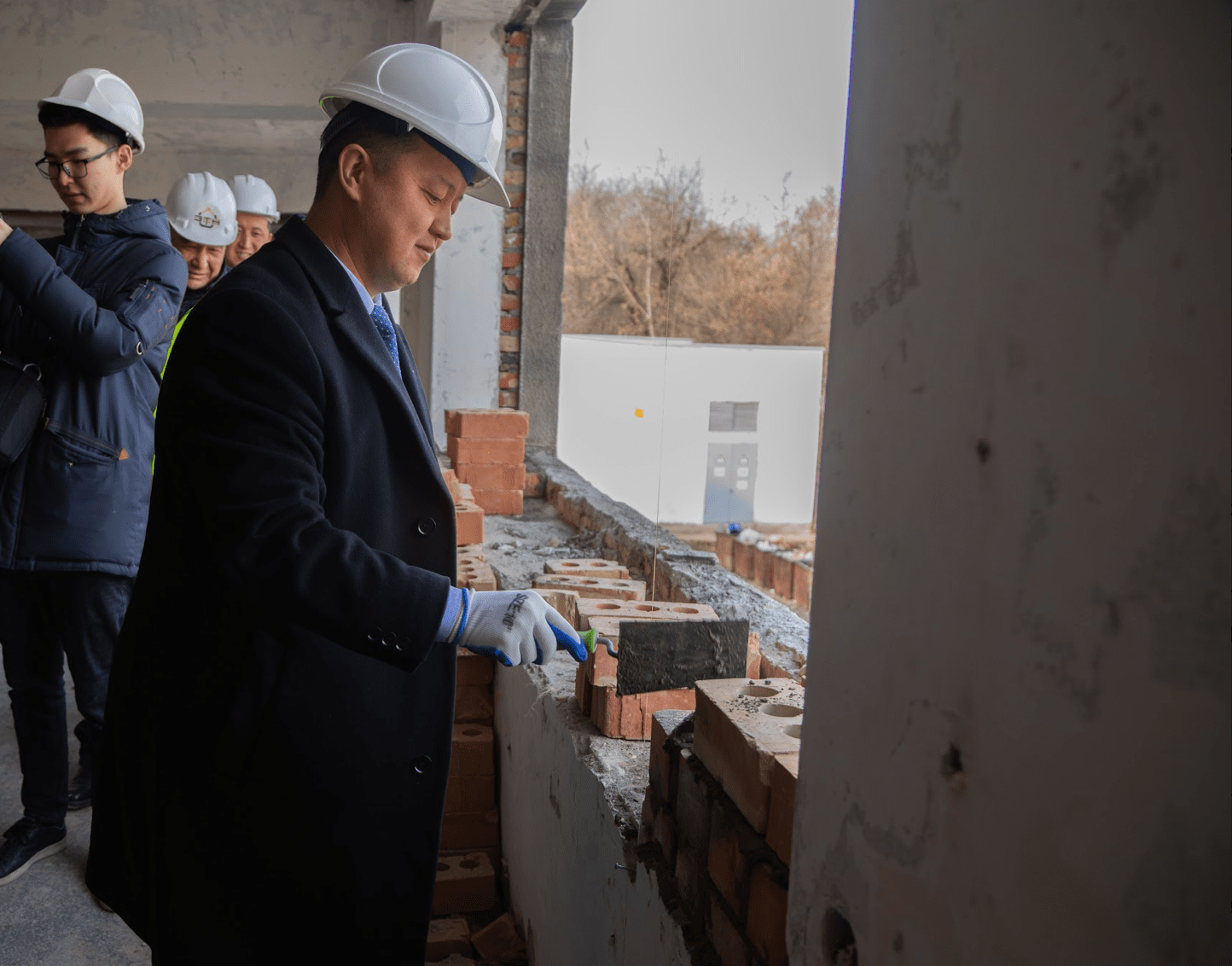 In addition to the Technical School of AUCA, the Center for Lifelong Learning and evening Master programs of AUCA will operate in the renovated building.
The Technical School of Innovation is a new educational project of AUCA aimed at preparing mid-level professionals in different fields with strong critical thinking and problem-solving skills in non-standard situations. School graduates will understand trends and nature of global technological transformations and their implications for the social and economic structures of society. They will be able to think critically about technical innovations, implement and/or initiate such innovations for a higher wellbeing.