AMERICAN UNIVERSITY OF CENTRAL ASIA ANNOUNCES NEW PRESIDENT
February 4, 2019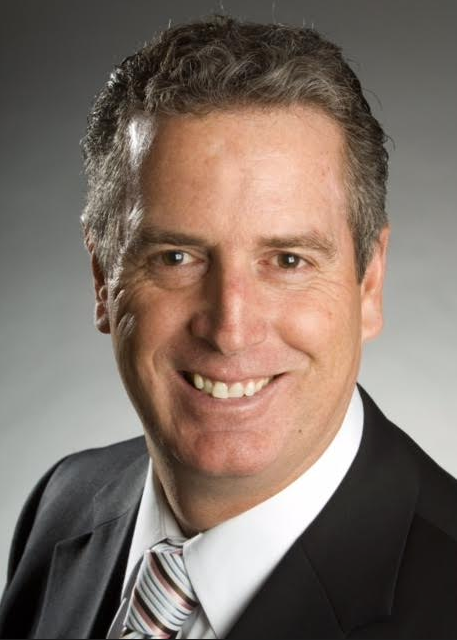 Bishkek, Kyrgyzstan – February 04, 2019 – The Board of Trustees of the American University of Central Asia announced today that Andrew Kuchins, a professor at Georgetown University in Washington, D.C. and formerly director of the Russia and Eurasia Program at the Center for Strategic and International Studies, will serve as the next President of the University. Professor Kuchins will assume full-time responsibilities as President in May of this year.
In making the announcement for the Board of Trustees, David Lakhdhir, its Chair, said, "I am thrilled that Professor Kuchins has agreed to become President of the American University of Central Asia. His longstanding academic and research connection with the region, and his historic ties to three world-class institutions—the Center for Strategic and International Studies, the Carnegie Endowment for International Peace, and the MacArthur Foundation—and the universities of Georgetown, Stanford, and UC Berkeley, make him a perfect fit to lead the University in its next phase of growth and excellence."
Professor Kuchins said, "I am very excited and grateful to have the opportunity to be the next President of the American University of Central Asia. This is a remarkable and unique institution, which over the last 25 years has made great contributions in providing an outstanding education to students from Kyrgyzstan, elsewhere in Central Asia, and an expanding range of other countries. It will be a challenge to lead AUCA to even greater achievements, but one I am eager to take on with the support of its excellent Board of Trustees, faculty and staff, and generous donors."
The American University of Central Asia is an international, multidisciplinary learning community in the American liberal arts tradition. Located on a newly constructed campus in Bishkek, Kyrgyzstan, its curriculum includes the Preparatory Program (New Generation Academy), 14 undergraduate majors and four graduate programs. AUCA is the first university in Central Asia to offer U.S. accredited degrees in liberal arts programs through a partnership with Bard College in the United States.
"Bard is delighted to welcome Andrew Kuchins as the new President of AUCA, Bard's partner in Central Asia. I believe this is an ideal match between a distinguished individual and an ever more vital institution of higher education," said Bard College President Leon Botstein.
Kuchins is currently Senior Fellow and Research Professor at the Center for Eurasian, Russian, and East European Studies at the School of Foreign Service at Georgetown. From 2007 to 2015 he was Director of the Russia and Eurasian Program at the Center for Strategic and International Studies in Washington, D.C., and from 2000 through 2007 he held a series of positions with the Carnegie Endowment for International Peace, including as Director of the Carnegie Moscow Center and Director of Carnegie's Russian and Eurasia Program.
He will fill the position that has been held by Jonathan Becker, Executive Vice President and Vice President for Academic Affairs at Bard College, on an interim basis since the beginning of the academic year. Commenting on the transition, Chairman Lakhdhir said, "We are enormously grateful that Bard College, AUCA's long-term partner, was willing to allow Dr. Becker to serve as AUCA's President during this transitional period, and for President Becker's huge personal commitment to the University. We are looking forward to a period of active collaboration between Dr. Becker and Dr. Kuchins in the coming months, to facilitate a smooth transition later this year."
AUCA was founded with grants from, among others, USAID and the Open Society Foundations, which continues to provide support.
President Becker welcomed Dr. Kuchins's appointment enthusiastically, stating "The AUCA community is extremely pleased to have Dr. Kuchins join AUCA in this, its 25th year. His vast experience and regional research interests bode well for the university's future development as a leading institution in the region and a model of U.S.–Kyrgyz cooperation."
For additional information please contact:
In Bishkek, Dinara Orozbaeva, at: +996 312 915000 (ext.243) 
or pr@auca.kg, orozbaevad@gmail.com
In the United States, Mark Primoff, at: 845.758.7412 or primoff@bard.edu