Conservation Asia 2018
August 6, 2018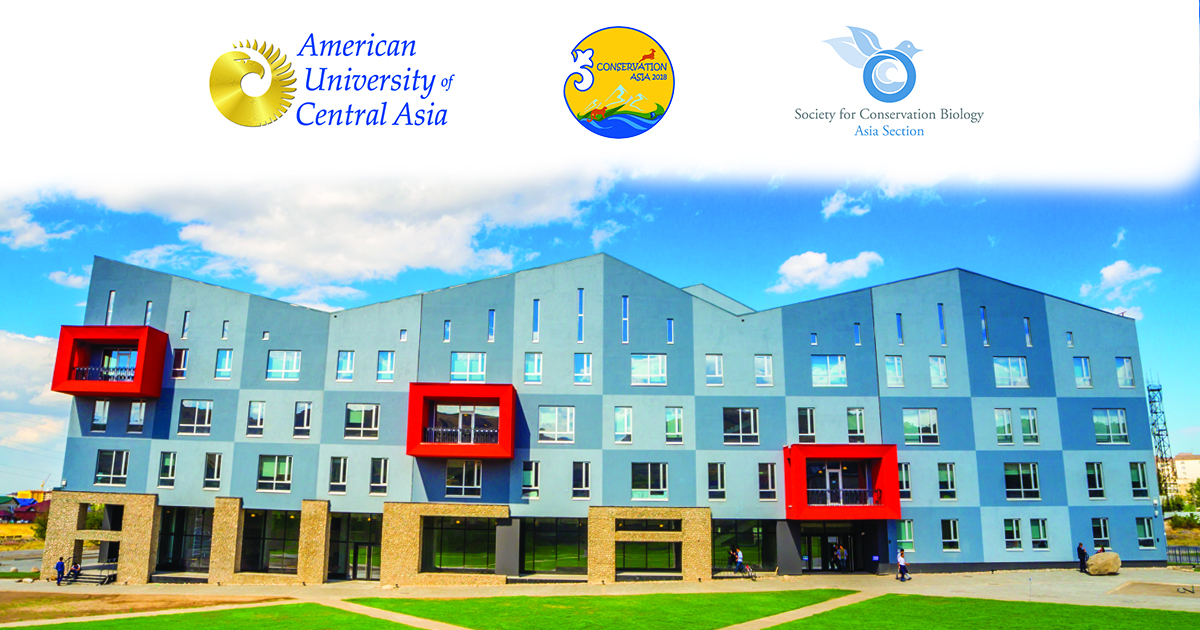 The Society for Conservation Biology, Asia Section together with American University of Central Asia is hosting an international conference from 6 to 10 August 2018 in Bishkek, Kyrgyzstan.
The theme of the conference is Mainstreaming Conservation in Changing Asia.
The conference will cover a wide range of scientific issues, from biodiversity conservation through applied mathematics to scientific research in the field of genetics and the use of technological innovations.
The conference will take place in various formats:  plenary reports, symposiums, workshops, poster presentations, an exposition of organizations working on innovations in the field of theory and practice of biodiversity conservation in Asia.
The expected number of participants is 300-500 of environmental scientists and young researchers. 
For more information please visit the website http://conservationasia2018.org/