"I've learned something new after each conversation"
December 1, 2017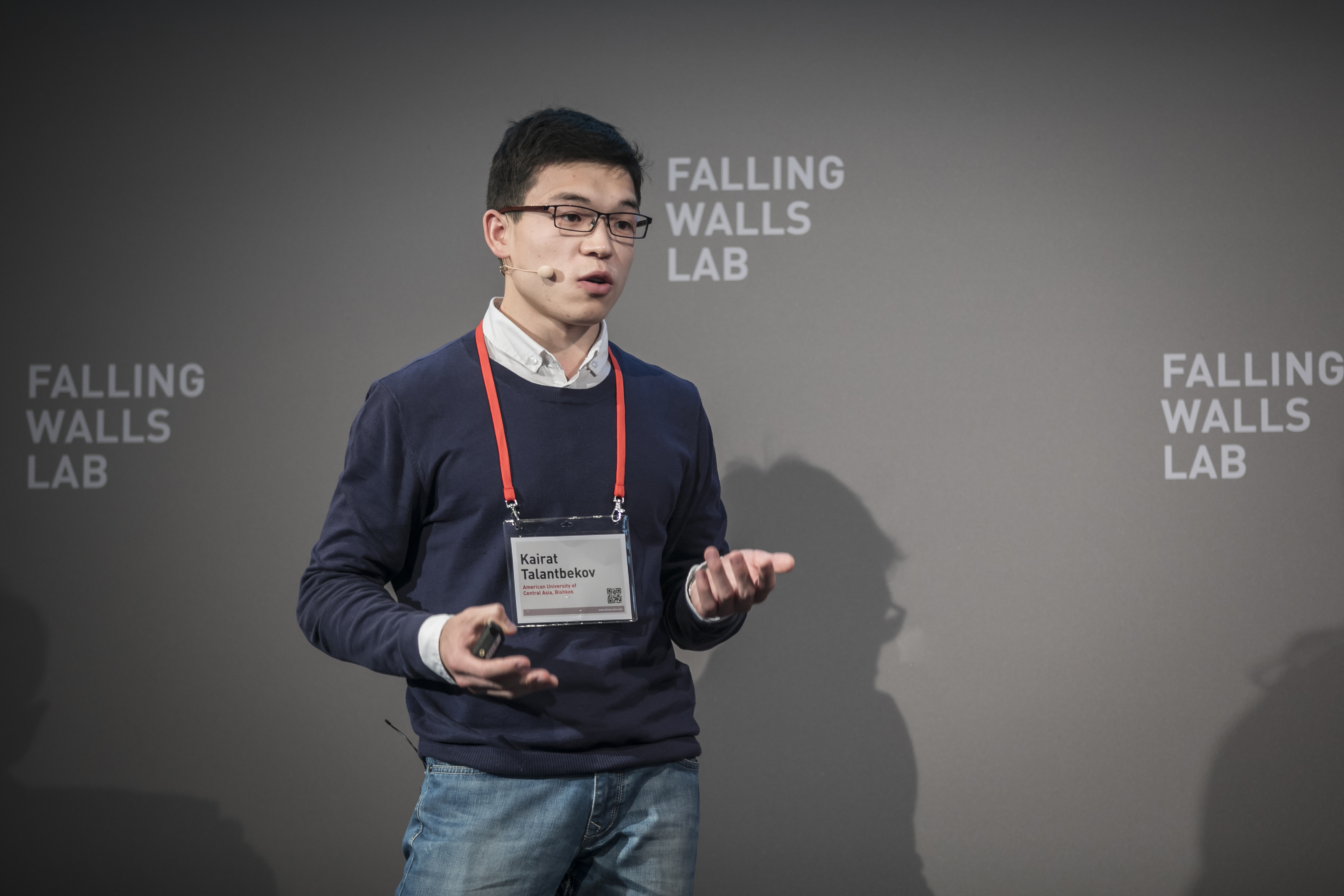 Kairat Talantbekov, AUCA senior student, tells us about participation at the Falling Walls Conference 2017 in Berlin. He convinced everyone at the first-ever Falling Walls Lab in Bishkek of his idea on how mentors and mentees can best learn from each other.
I participated at the Falling Walls Lab Finale and the Falling Walls Conference 2017 in Berlin from 8 to 9 November with the team project "Mentor.kg" which is online platform for finding mentors. It was a great event, first of all because of people. I had an opportunity to meet with smart people from different fields and countries. I managed not only to make friends, but also to find people who would love to volunteer as mentors on our platform. Before and after the Lab, we (all participants) had several networking sessions. All participants have different background and field of study; I've learned something new after each conversation. Falling walls conference was very interesting, it is the first time when I took part on such fascinating event, and I enjoyed all talks provided by speakers on the conference, especially by the talk of Guus Velders, "Breaking the Wall of Climate Change". During the break organizers provided us headphones where we could listen to interviews with presenters on the conference. Thus, we could enjoy the break with interesting interview or even ask our own questions.
   On 7th of November, all participants received coaching with Dyane Neimann, Coach and Communications Specialist. While preparing my presentation for the Lab, I greatly improved my presentation skills. Also, it was the first time when I have spoken in front of large audience. During conference I not only enjoyed the learning process but also had an opportunity to enjoy delicious foods during breaks and visited different cultural places in Berlin. For example, I had an opportunity to visit famous Berlin Wall, Reichstag, Berlin Cathedral Church, and the Brandenburg Gate. The location of the Lab was near to Brandenburg Gate, in fact there were many beautiful buildings (embassies) nearby which pleased my eyes. It was a memorable event!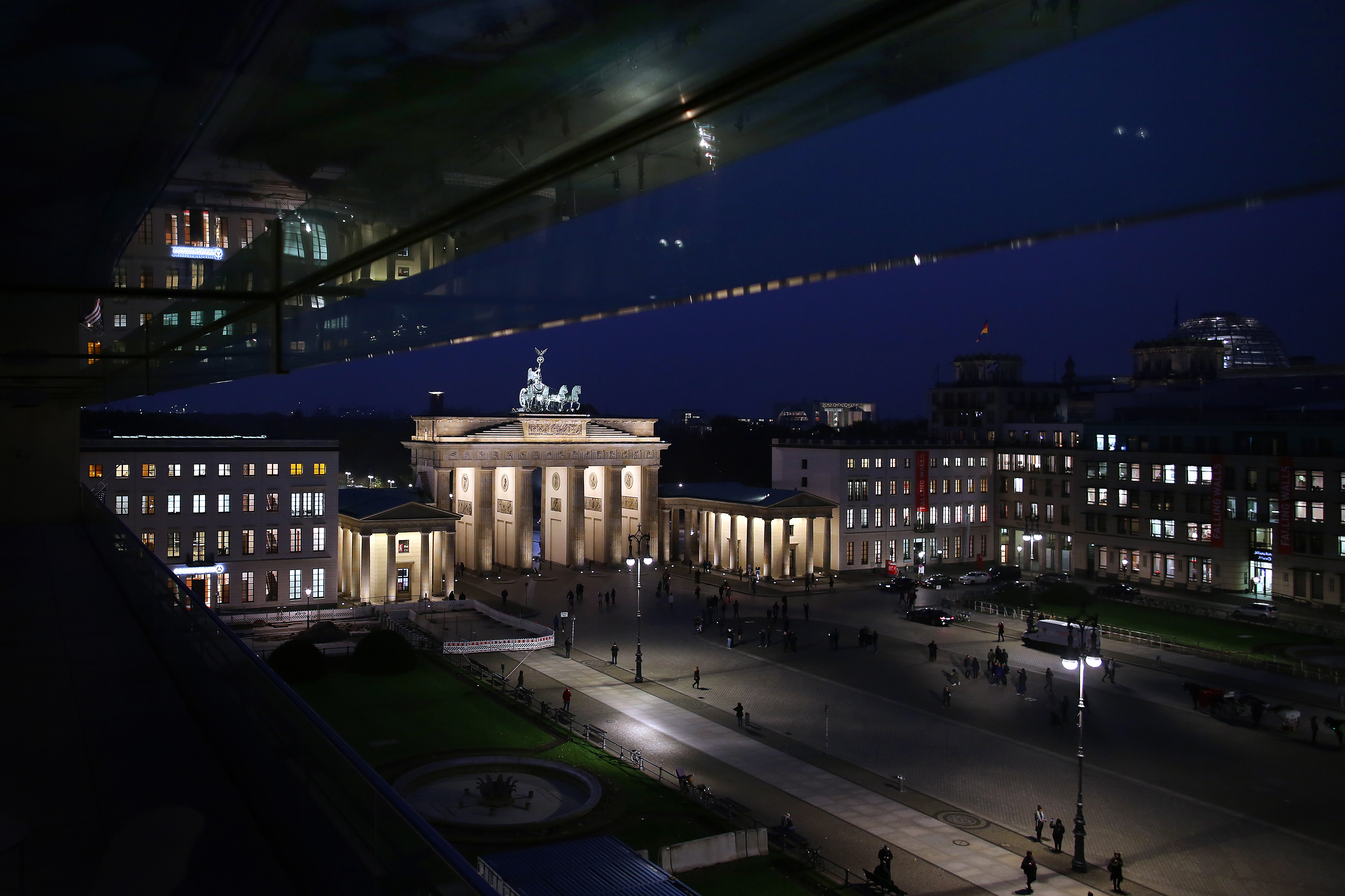 I would like to thank The German Academic Exchange Service (DAAD) and The Falling Walls Foundation for providing an opportunity to participate on the conference. If anyone ever asks me about participating in the Lab, I will tell them that it is one of the best experiences I have had and they should go for it!