AUCA students were participating in the hugest festival of youth and students
November 30, 2017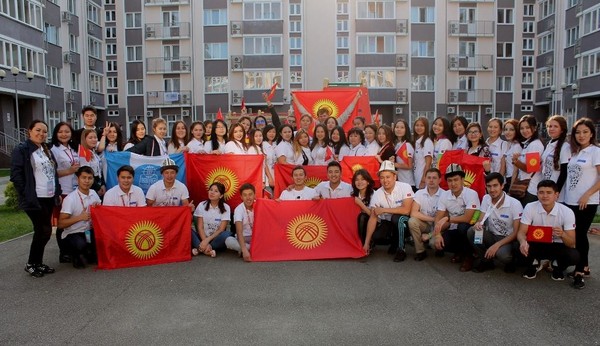 From 14th to 22nd of October Sochi hosted one of the most ambitious events of the 21st century – the 19th World Festival of Youth and Students. During that period of time more than twenty five thousand young leaders and professionals made new acquaintances, attended lectures by famous speakers and discussed significant topics of interests. Among 207 delegates from Kyrgyzstan there were nine AUCA students who represented the university. They are: Aman Kanimetov, Aiza Imankulova, Takhmina Zakirova, Zhibek Kamalbek kyzy, Victoria Mustafina, Saira Duishonbekova, Duyshogul Duyshonby kyzy, Perizat Maamatkulova, Bekayim Egemkulova, Suriia Akhmetova. During the festival, students received new knowledge on the discussion panels that gathered the most prominent speakers in politics, medicine, innovative technologies, ecology and others, attended specially prepared sports grounds, took part in cultural and entertainment events and engaged in other activities. AUCA doesn't stand aside when students need support. So, the Student Senate supported financially the sophomore of Psychology department - Suriia Akhmetova, by providing money for ticket to the venue of the festival. Here is what she says:
"I was fortunate enough to become a participant in such a grandiose event in the life of young people all over the world. At the festival I received a maximum of emotions and impressions; it completely changed me and my world view. I can't name another place where I could meet people from all continents, share my culture, get very useful knowledge in various fields, visit the speech of the delightful Nick Vujicic, personally listen to Vladimir Vladimirovich Putin, take a picture with my favorite artists… These ten days in Sochi were definitely the most intense and memorable in my life as I got an unforgettable experience! I want to thank our lovely student coordinator – Bermet Ismailova, the Student Senate and the whole Student life office for giving me the chance to be a part of this Festival! Now I know for sure how AUCA supports its students and contributes to their self-growth and development. It really means a lot to me. Thank you, #myauca" .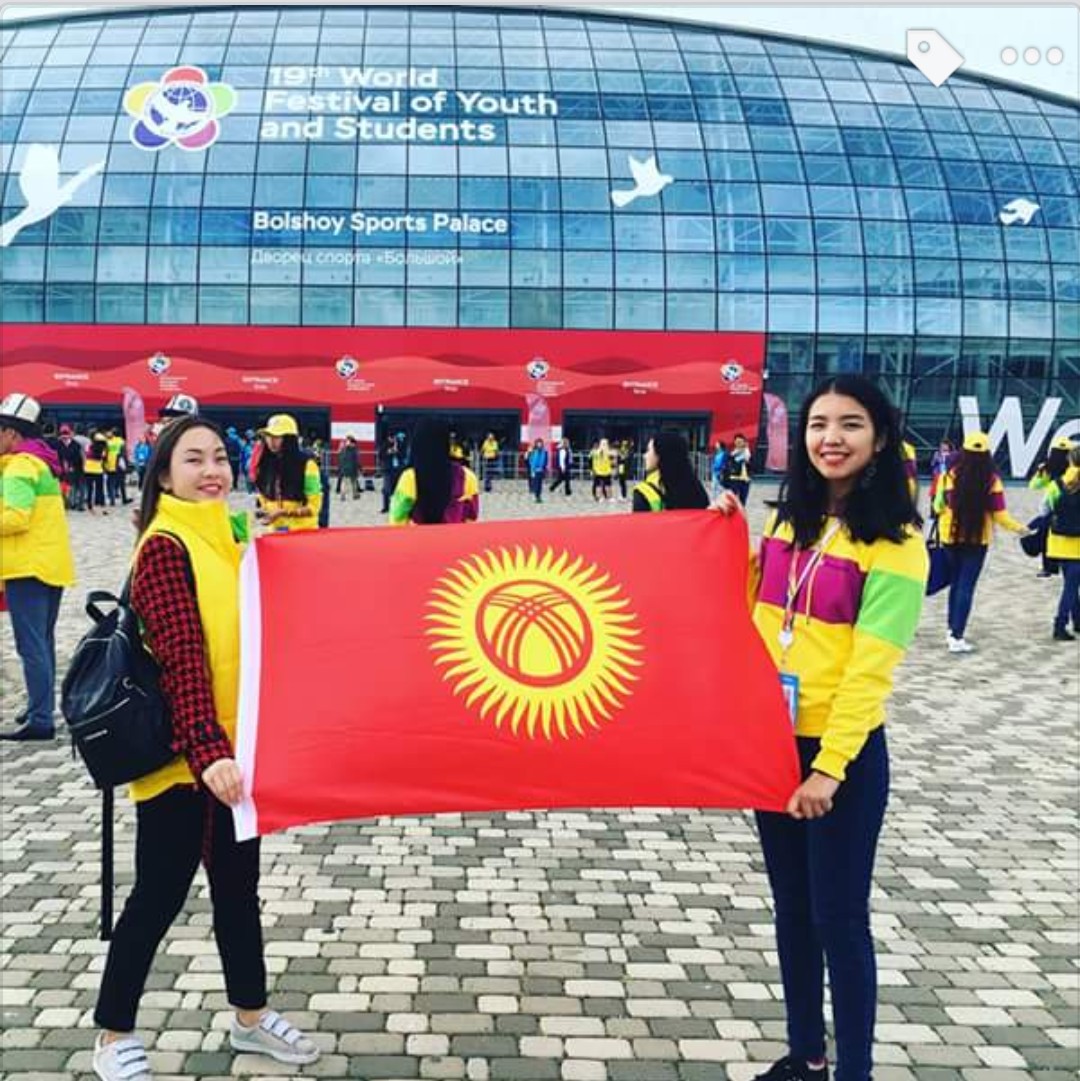 The platform "Future Team" was created at the end of the festival, where participants can discuss important topics, problems and possible solutions, and continue the global networking that took the beginning at the World Festival of Youth and Students.