American University of Central Asia will present Masters programs
May 16, 2017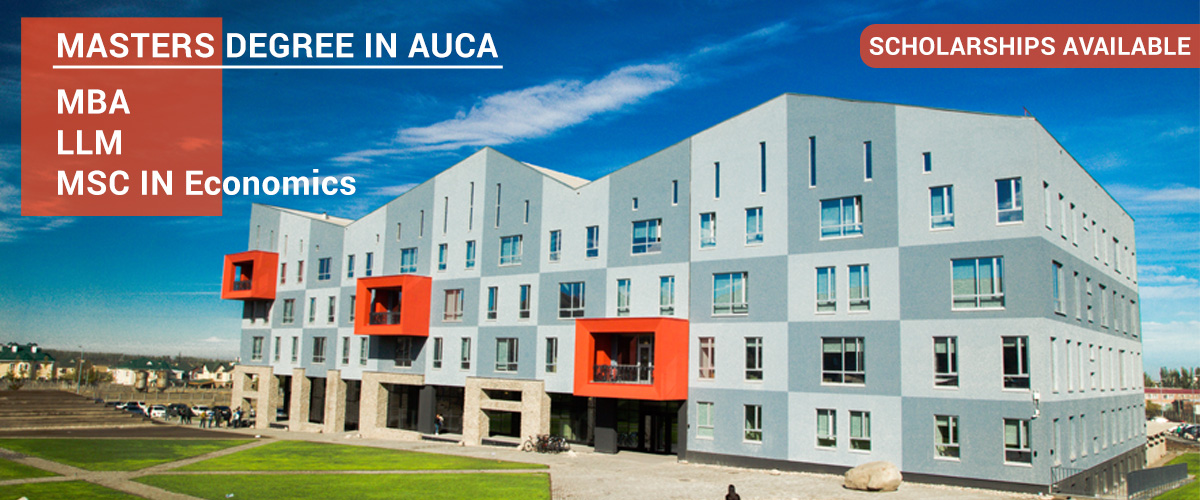 American University of Central Asia will present Masters programs MBA, LLM and MSc in Economics in Dushanbe and Khudjand! 
Dushanbe, 25th of May, 17:30, conference hall in "Rudaki Plaza", Rudaki Avenue 113.
Khudjand, 27th of May, 10:00, conference hall in "Kohi Matbuot" building, Micro region 20.
AUCA includes 13,600 sq. meters teaching, administrative, collaborative and cooperative space for our Students, Faculty and Staff from all over the globe. We are designed to offer high-quality education, communication environment and community outreach initiatives. AUCA provides scholarships up to 100%.
AUCA is broadening to serve a greater community of continuing adult learners and international students, as well as conducting research and creating new majors that serve the interests and people of Central Asia.

MBA program at AUCA is aimed at people who wish to get high-quality western-style graduate education in 2 years (4 semesters of full-time study). The program consists of six 8-week modules, with at least 6 courses per module.
The MBA curriculum is intensive, innovative and is constantly updated to include the latest techniques in business education. There is a strong balance between theoretical and practical interactive courses: lectures, seminar-discussions, group projects, guest lectures, strategic business games and case studies.
MBA program courses are taught in English language and classes are conducted Mon-Fri 6.30pm-9.10pm, Sat 9.25am-15.25pm.

The AUCA LL.M. program is designed to be accessible to domestic and foreign mid-career professionals with limited free time. In order to accomplish this, the program will be taught in an intense modular format. Students are encouraged to work in their respective professions while completing the LL.M. program.

Our MSc in Economics Program satisfies the highest international standards of education and is similar in content to the Master's programs of the best American and European economics departments. Our program is ideal for anyone looking for focus on advanced applied economic research, while still having the flexibility to take electives and tailor their educational experience to their professional goals.

To register to presentation send email to samsalieva_b@auca.kg