Football Federation of the Kyrgyz Republic: We would be delighted to realize a number of projects with AUCA
February 5, 2016
February 3, 2016, Semetey Sultanov, the president of the Football Federation of the Kyrgyz Republic (FFKR), paid a visit to AUCA. He met with AUCA President Andrew Wachtel and Vice President Chyngyz Shamshiev.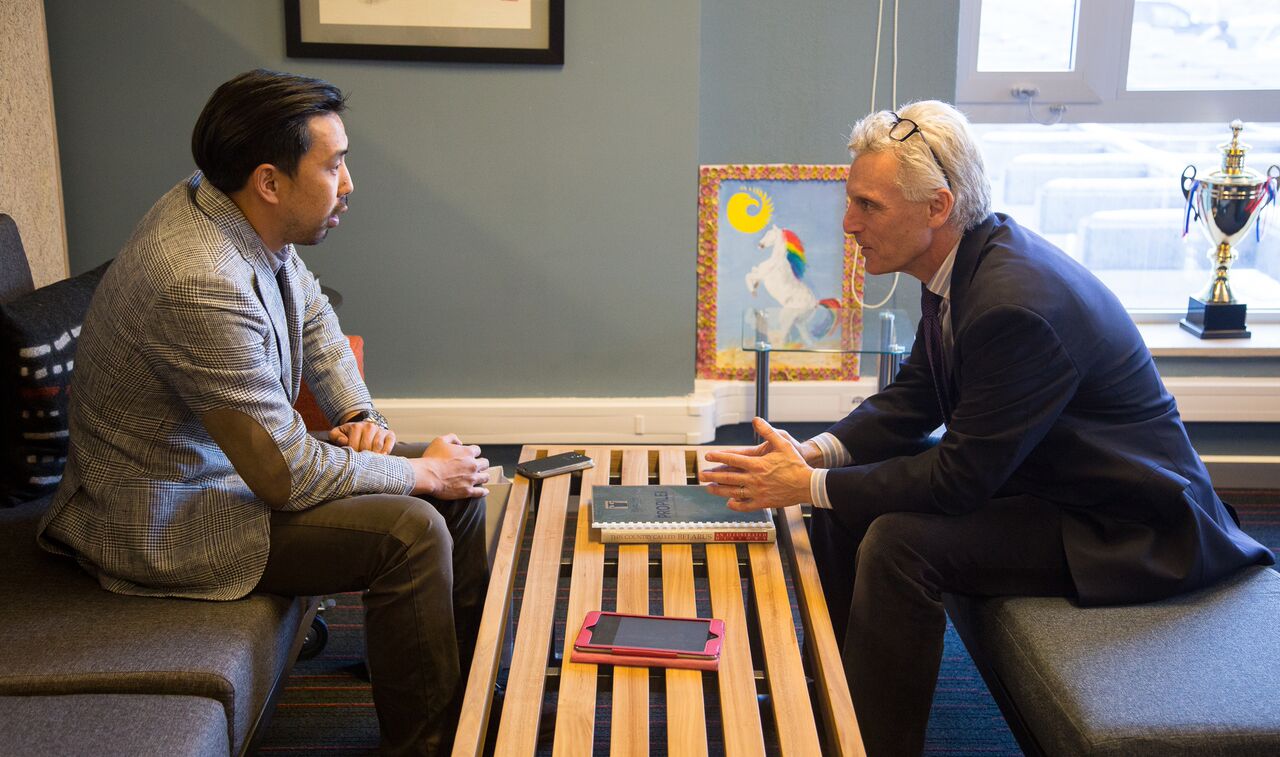 At the meeting, the heads discussed opportunities for cooperation between the FFKR and AUCA.
"We are happy to work with AUCA," Sultanov told President Wachtel during their one-on-one meeting. "We have plans to realize many projects in cooperation with international organizations, including FIFA. We have joint projects with the Italian and French football federations. We are interested in [AUCA] alumni; we know what specialists you prepare, they know languages, marketing, and management. During the games, we'll need volunteers, fans."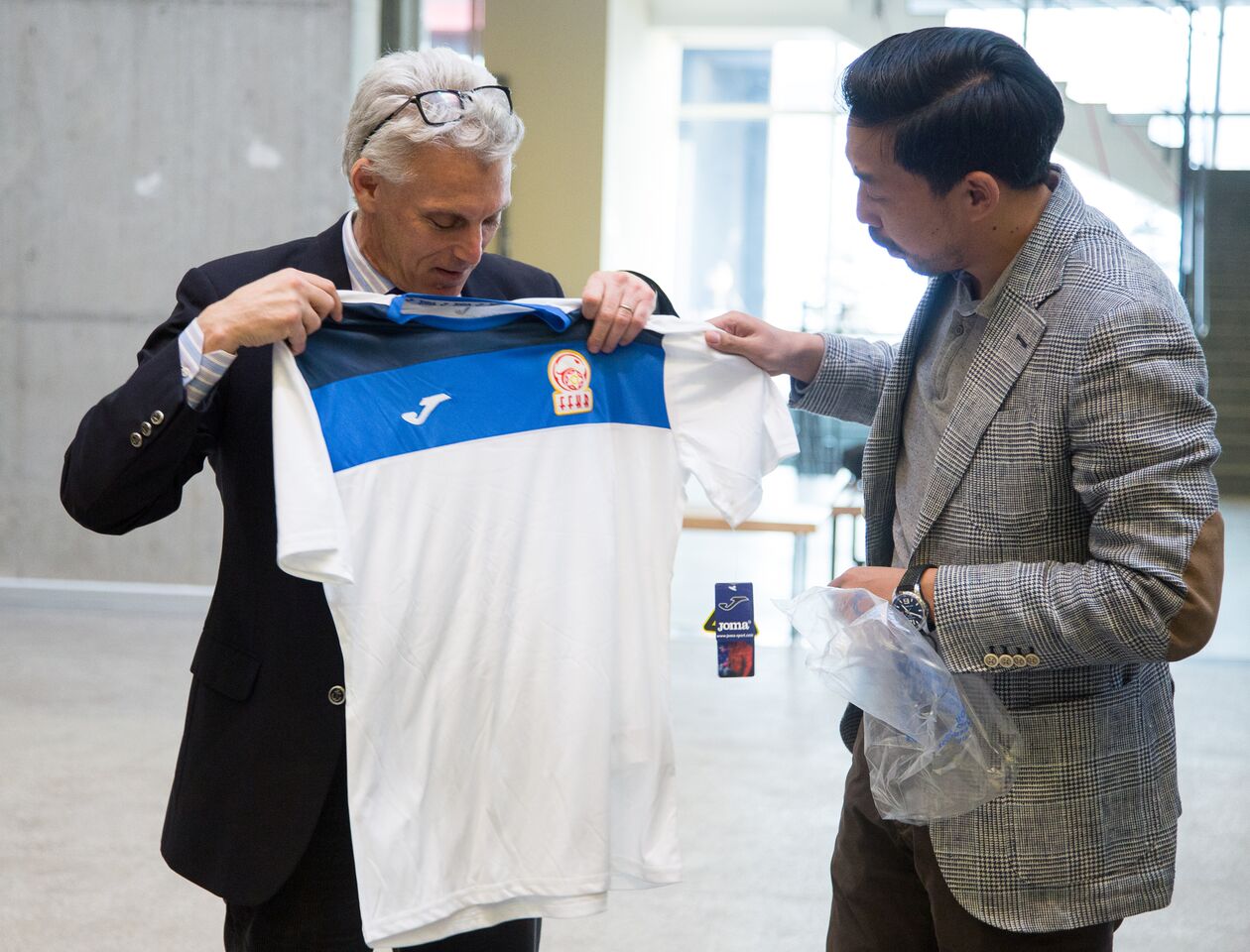 They agreed to a follow-up meeting to discuss the details of their cooperation.
The presidents exchanged presents: Sultanov presented President Wachtel with a football scarf and jersey from Kyrgyzstan's national football team, among other keepsakes; in return, President Wachtel gave Sultanov an AUCA hoodie and other AUCA memorabilia.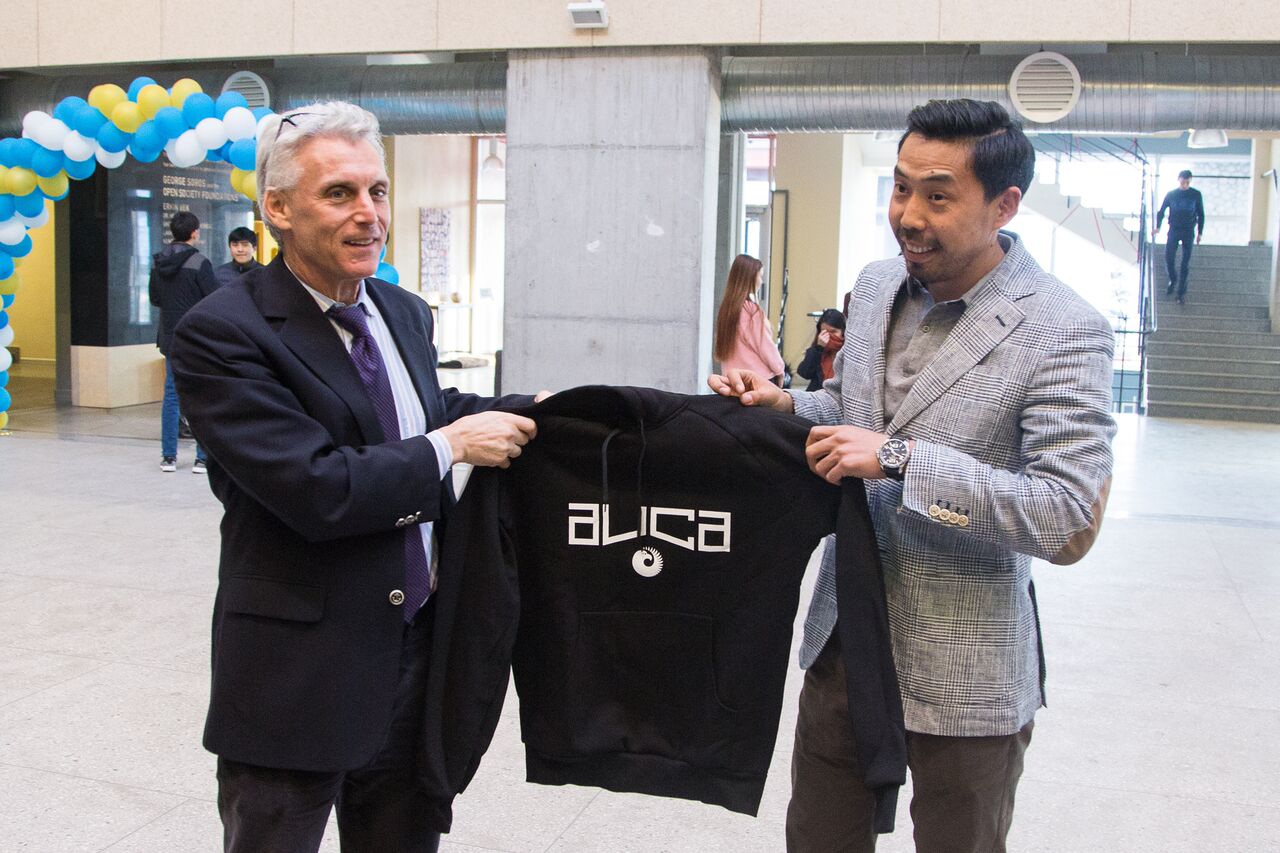 After the administrative portion of Sultanov's visit, he met with several AUCA students, most of whom are not indifferent to the fate of Kyrgyz football. They asked the FFKR president several questions, and expressed their gratitude for the growth of the image and caliber of football by the national football team, as well as their interest in the football federation's future projects.
The students took the opportunity after the question and answer period to take photos with the football administrator.
At the end of Sultanov's stay, AUCA invited the FFKR president to return to AUCA to speak more on the federation, the development of football in the Kyrgyz Republic, and any other new projects the federation would be working on.