Sahar Hashimzada: "Hospitality is one of the most wonderful Kyrgyz traditions"
June 16, 2015
Every year, the American embassy in Kabul helps Afghan students to finance their studies at the American University of Central Asia. Sahar Hashimzada is a graduate student from the International and Comparative Politic Department, and she shares some memories about her time in Bishkek with us.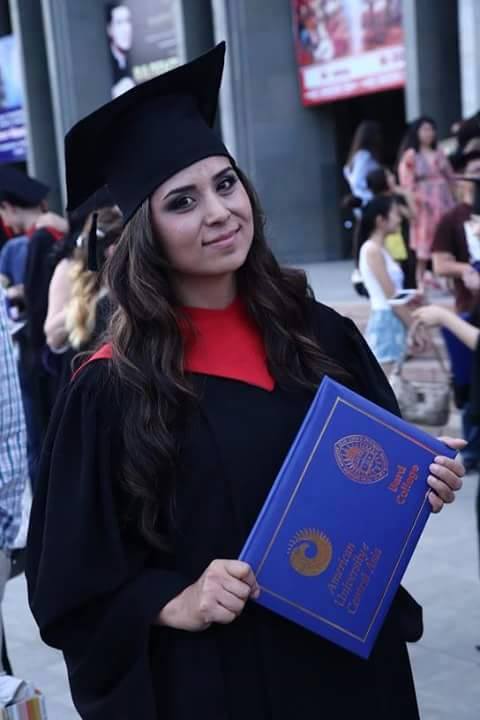 "My name is Sahar Hashimzada, I am from Kunduz in Afghanistan. I am a graduate student in comparative politics from AUCA. I enjoy reading books, writing and listening to music.
Before I entered the university, I had never heard about Kyrgyzstan. It is only when I got accepted to AUCA that I started googling some information about my host country, its culture and people. That was 5 years ago.
The only cultural shock I had to cope with was the language. I did not know that people here talk Russian. I found the language very difficult to learn, but I tried to adjust to the life style and ultimately learned the language.
Hospitality is one of the most wonderful Kyrgyz traditions. Kyrgyz people are very friendly, hospitable and respectful towards guests visiting their home. I actually found some similarities between Kyrgyz and Afghan cultures and traditions related to marriage. Both cultures, for instance, have similar customs regarding dowry and "kalym".
What amaze me the most at AUCA are the friendly communities of students and all the events like diversity week, clubs, gathering of students in the main entrance hall Bravo and, last but not least, exam times when students study hard and you can hardly find any place available at the library.
Life in Bishkek has its own features. I did not like spending time to find a new place to live after spending summer holidays at home. What I liked the most about Bishkek is its weather and greenness in summer.
And as for  AUCA, I liked the teaching methods, the friendly environment of kitchenette during lunch time, and the noisiness of Bravo.
I liked the pedagogy for it is very student oriented approach compared to the universities in my own country. Plus, professors of AUCA are very professional, knowledgable and very friendly but at the same time very strict when it comes to deadline and grading, which is very good because it makes students more responsible and hardworking.
Having to deal with hard times is a part of everyone's life. It is only when we face these difficulties and challenges ourselves that we experience the best moments of our lives. I remember spending time with my friends studying and working every day. All these moments we spent and shared together will remain in me forever. I have graduated this year, and I know I will greatly miss my AUCA times: my faculty members, my classmates, joys, the stress of deadlines, the library, etc…