Spotlights
Diyora Rafieva
European Studies (2012) & International and Business Law (2013)
Diyora Rafieva graduated from AUCA in two majors: European Studies (2012) and International and Business Law (2013). She shares the challenges while graduating and how much the sacrifices were worth it at the end. After successfully completing the dual degree Diyora now works for NATO and recently became a mother, which is the happiest and proudest moment of her life. 
Can you tell us about your high school years?
Living in a family hotel in Samarkand, I was brought up in a truly international environment. Every day in the courtyard of our guesthouse, I would learn about a diversity of countries, languages, cultures and personalities. I grew up exposed to a great variety of professionals. A few times together with my mom, a guide-interpreter, I helped a journalist and moviemaker in producing articles, book and a documentary about my homeland for a European media. I routinely participated in discussions with UN officers and diplomats about political, security, human rights situation in the region and beyond.
In my middle and high school years, I was involved in theatre and acting, private classes in history, English and French languages. I enjoyed literature and absolutely loved evening shooting classes. Becoming a FLEX finalist in high school was a turning point in my life. I spent a year in the best US state ever: California.
You decided to do double major, why?
I can't really point out why and when exactly I decided to do double major. I just wanted to take advantage of the opportunities offered at AUCA, I guess.… But to make the long story short, I entered AUCA as a freshman after two years in another university I didn't like. A double major seemed to be unrealistic at first. When I started to take law courses, I became more and more attracted to international law, and decided to do minor in it. In my sophomore year, it was clear for me that I wanted to specialize in law. 
What were the main challenges while doing two majors?
You really have to plan it! I practically lived and slept with requirements and deadlines from both departments. What even further complicated the situation was the change to Bard diplomas which added some more required courses. I was also furious to find out that one of the courses I took was not required anymore and that I had used up my credit limit. The double major is like a double trouble. Although you are more experienced the second time, a senior thesis is a senior thesis, defence is a defence and state exams are state exams. 
Last but not least, I started wearing glasses. My sight went down. So, yes, the second major and US accredited diploma imply major stress, little sleep, less hangouts but still absolutely worth it. I almost forgot to mention, that while doing my double major I was also dating my now husband and working part time.
What did you liked the most about your education and your departments?
In European Studies, I enjoyed the multidisciplinary courses and the fact that I improved my French. To study one of the most developed (if not the most developed) system of the world was fascinating. By 'multidisciplinary' and 'system' I mean politics, economics, law, history etc. Our educational trip to the EU institutions in Brussels and Germany during my senior year was like and icing on a cake.  I grew up with pieces of European culture at my home; it's more me. I also have a deep respect and gratitude towards the head of the European Studies department, Lyubov Anatolyevna Jdanova, for her immense support, sincere and individual approach to the students.
The International Business Law appears to me more concrete and practical (even though my current profession is more connected to European Studies). I liked classes in international private and public law, human rights, and contracts. I appreciated professors of our department. To be honest, it was more challenging for me to obtain this degree. But paradoxically, my transcript is better in this major. 
I also hope to combine my two degrees in my MA in the future.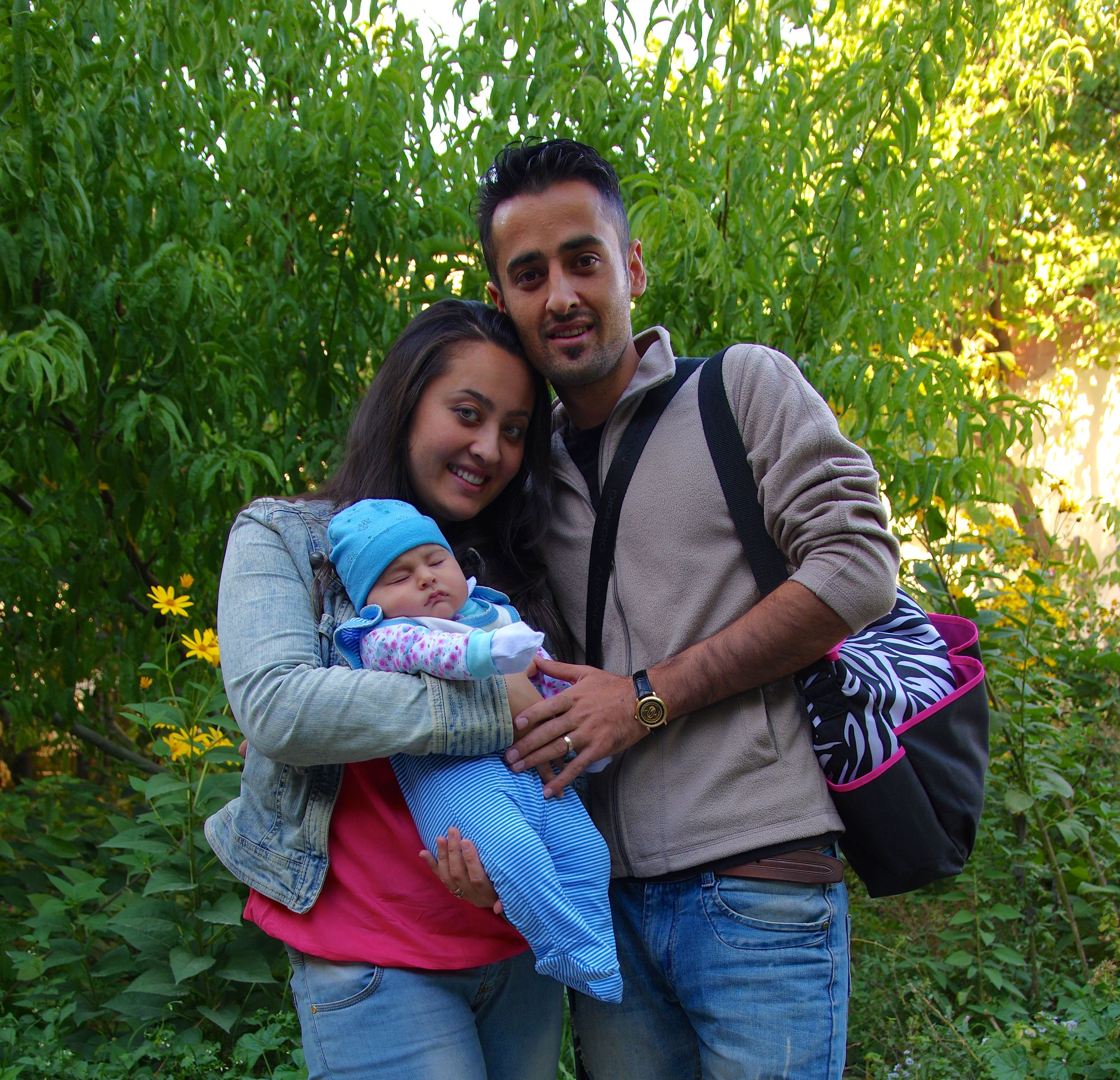 Despite all the challenges, would you advise students to do double majoring at AUCA?
Of course, although the registrar's office won't like me for that… I used to give them hard times with my questions and needs. But obviously, this will open up more opportunities for graduates. You have a greater personal development.
The only negative thing is that you are restricted because of the requirements from both departments. You can't take interesting elective courses just for fun or raise the GPA with easy classes. Other point some might consider not desirable – extra year at least you have to stay in the university. But despite the additional time, I personally enjoyed the overall process and the outcome a lot.   
Did your two majors help you find the job of your dream?
Yes, I confirm with confidence that the education received in AUCA and my two majors were one of the main reasons for my current employer to hire me.
I am now working in NATO regional office as an administrative assistant. It was the first job I applied to while finishing up my degree. I went through a tough competition process and was shortlisted, but I didn't have enough experience and wasn't accepted at first. After graduation I applied to over 15 positions and found a decent job. The NATO contacted me six months later with a new offer.
Any personal tips you would like to share with current AUCA students?
Keep your eyes and minds open and use as many opportunities as you can!
And any additional message to fellow classmates, alumni and professors…
Alumni, thanks for the fun times we had. Professors, thank you for your knowledge and instructions. I miss you guys!