TSPC News
TSPC is now a member of the Climate Network of Kyrgyzstan
May 29, 2018
As part of its activities on sustainable development and environment, the Tian Shan Policy Center of AUCA has joined the Climate Network of Kyrgyzstan.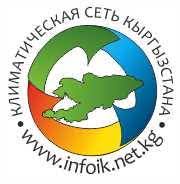 The network is non-profit alliance of legal organizations created to reduce the negative impact of climate change on the environment and human activity at the national and international level.
It was established in 2009 and consists of about 20 environmental organizations including "Agrolead", "BIOM", CAMP Alatoo, MoveGreen, Unison Group, "Ekois", Association of Forest and Land Users of Kyrgyzstan and others.
The participation in the network will allow TSPC and AUCA to connect and cooperate with a large number of civil society organizations working on climate change and environmental topics. Active involvement in the network also offers possibilities to advance AUCA's research and teaching on these topics.
More information on the Climate Network of Kyrgyzstan, can be found on its website or on Facebook.