News
IOM CA & TSPC AUCA: PhotoStory Project Deadline – May 10, 2017
March 31, 2017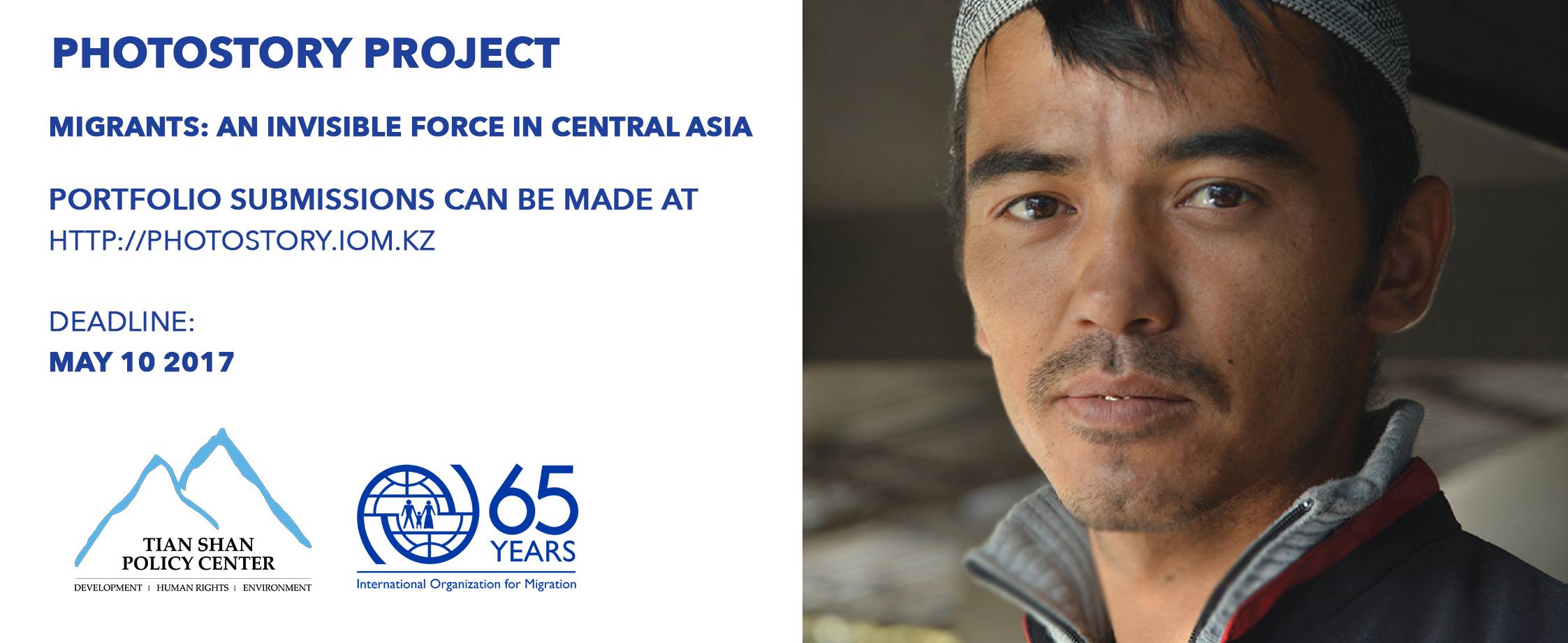 IOM Central Asia in partnership with TSPC (AUCA) is launching PhotoStory Project "Migrants: An Invisible Force in Central Asia".
The project include two elements: photography and story writing and invites University Students and Artists/Photographers (citizens of Central Asia) to submit photographs related to the theme "Migrants: An Invisible Force in Central Asia".
The theme aims to draw attention and stimulate dialogue around the theme of migration through powerful photography, story writing and open discussions with government and non-government stakeholders, societies and communities.
Its key goals are raising awareness on migrants' rights, enhancing tolerance, eliminating xenophobia and racism towards migrants' and migrant communities.
The project gives voice to the people of Central Asia to tell us what migration means through their photos and their stories. In a region where human mobility was always part of the nomadic life, modern citizens of Central Asia are becoming citizens of the world through migration within the region and beyond. Their migration stories depend on the choices they make and the challenges they encounter, on how they engage in the societies they join, and how societies receives them, on their search for a better life with dignity and respect of their rights.
All photographs revealing this underlying power in a realistic or symbolic form are welcome.
Portfolio Submissions can be made at  http://photostory.iom.kz
Deadline – May 10, 2017.