Trash Can
To perspective students
WHY SHOULD YOU STUDY ANTHROPOLOGY?
BECAUSE ANTHROPOLOGY…
A. IS INTERESTING
Anthropology is one of the most interesting disciplines that studies human beings from the multitude of perspectives. You will become familiar with many interesting theories, many interesting geographic locations, many interesting world cultures and ethnographic case-studies.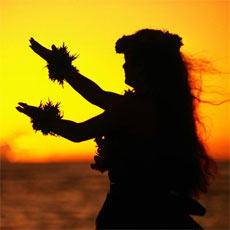 You will also have a chance to travel to interesting places. For example, this year our students traveled to Kazan and St-Petersurgh to conduct their ethnographic field-work among Central Asian migrants. Besides obtaining valuable month-long fieldwork experience, they also had a chance to visit museums, see white nights, attend concerts and do many fun things. Our students have extensive travels in Kyrgyzstan and in other Central Asian republics.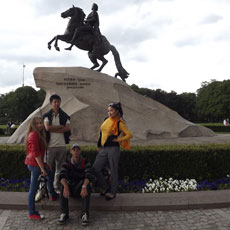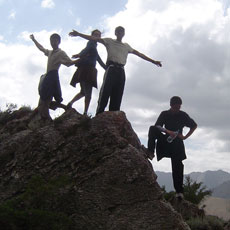 B. OPENS MORE DOORS

During four years of study you will obtain knowledge in so many different aspects of human life. Here are some titles of the courses taught in our program:
    - Ethnicity and Identity in Multicultural Societies
    - International Development: Donors, NGOs, Communities and Culture
    - Health and Illness in Multicultural Perspective
    - Globalization, Migration and Transnationalism
    - Races, Human Diversity and Biology
    - Production and Exchange in Social Life
    - Language, Culture and Politics
    - Power, State and Informal Politics in Central Asia
    - Gender, Kinship and Family
    - Islam in Central Asian Cultures and Communities
By taking these and many other interesting courses you will become a specialist with a wide range of knowledge. In the contemporary economics of flexible knowledge and high competition on the professional job market, it is more strategic to diversify your potential career opportunities rather than limiting yourself to a very narrow profession.
С. IS LESS COMPETITIVE AND MORE STRATEGIC
Just think how many economists, lawyers, political scientists, business administrators, accountants and IT specialists graduate annually from almost every respectable university in Kyrgyzstan. It is a pity that many of them end up working in Dordoi and do not realize their full career potentials just because our economy has not moved very far in the last twenty years. Supply of graduates in these valuable professions is so much higher than a demand in them.
On the contrary, the supply/demand ratio for anthropologists is almost one to one. We are the only anthropology program in Central Asia and our graduates simply have no competition in the job market. At the same time demand for anthropologists is only growing.
For example, international development organizations in Central Asia, in order to successfullly implement international development projects in our region, need anthropologists who on one hand have the knowledge of Western models and theories of development, and on the other hand, are well familiar with the local cultural, social and political context.
Anthropology graduates also face less competition in funding opportunities (scholarships, fellowships) for Masters and PhD programs. First of all, there is the same issue of difference in demand and supply. Secondly, for almost 70 years, Central Asia was closed from Western scholars by the iron borders of the Soviet Union and it is still a "white spot" in the maps of many Western universities. That is why many universities support researchers and students from the region who can teach them more about Central Asian cultures and societies. 
COME! WE WILL READ INTERESTING BOOKS, HAVE INTERESTING DISCUSSIONS, TRAVEL AND PREPARE YOU FOR AN EXCITING CAREER IN DEMAND!
Interview with Maria Marchenko, senior student in anthropology
-Why AUCA? Why Anthropology?
I fell in love with AUCA when I visited it during the Open Doors event. I really liked the atmosphere in the university that day and remember being so impressed with the students and faculty. I decided to choose Anthropology because it was something that not everybody was interested in, but it really spoke to me when I heard the presentation.
-Tell us a little about your department and what makes it special?
Our department is the smallest, but also the closest. We know each other very well, and we all support each other in our academic pursuits.  We are proud of our faculty, who receive grants and publish their scientific research. During my four years I discovered a lot of new things about different cultures and nations, and why and how societies change. Also I developed a lot personally through relationships with my professors and peers.
-Where do you want to work after graduation?               
After graduation I want to get into an MA program in order to get a deeper understanding of cultural anthropology.  If I do not get in right away I am planning to work in a research agency or an NGO.  A lot of NGOs need specialists who can add cultural context to their projects.
-What career choices do Anthropology students have?
-We can work almost anywhere: social services, research, businesses, they all need people to help them understand the world around them. A lot of our graduates work on advocacy programs, conflict studies and human or minority rights. It really depends on the person, what he/she wants, and their goals for the future.
Tell us, please, about your favorite courses from Anthropology department.
-It's really hard to choose because I got great inspiration out of all of my courses. I really loved a couple of courses I took that dealt with religion and its history, especially in Central Asia, where we have had a mix of both Eastern and Western religions.  I also enjoyed the research and methods course for anthropologists.
-Did you participate in summer schools or special programs abroad?
Well for anthropology we do not go to summer school, we do summer research outdoors. It is unforgettable! For example, with the help of my department and CASI, I went to Kazan and St. Petersburg to conduct research.  I got to look at cultures and how they vary depending on their location, and I got to apply the theory I had been learning in class.
-But you also get to do some excavating, no?
-Yes, we have the best experiences! At the end of my freshman year, our group went to Issyk Kul to do an archaeological dig for artifacts. It was a real chance to "touch" history, and all of my friends were jealous after they found out what we were up to. 
-Anthropology is a rare major, but you do not seem scared about your future career.
No, it did not scare me when I entered AUCA, and I am not scared now.  There is a demand for talented anthropologists, because it is a rare specialization, and lots of organizations need them. Anthropology can really be used in every sphere of activity.
-What useful advice can you give to our prospective Anthropology students?
Do not be afraid of picking a major you like, just because your friends might be applying to more popular programs.  You need to do what is right for yourself.  Also, do not be shy in class, because you never know when your thoughts might have an impact.