AUCA EM&SD program field trip to Kyzyl-Suu
The AUCA educational programs are designed to provide students with hands-on learning that produce long-lasting memories. It is no surprise that field trips, which enrich the learning process with practical experience, play an important role in the AUCA EM&SD program. Recently, the program took a trip to Kyzyl-Suu to study water resource management. Zheenbek Kulenbekov, the Program Coordinator of Environmental Management and the Sustainable Development Environmental Sustainability Officer at AUCA, took some time to tell us more about his most recent trip and explain the pedagogical utility of field trips in general.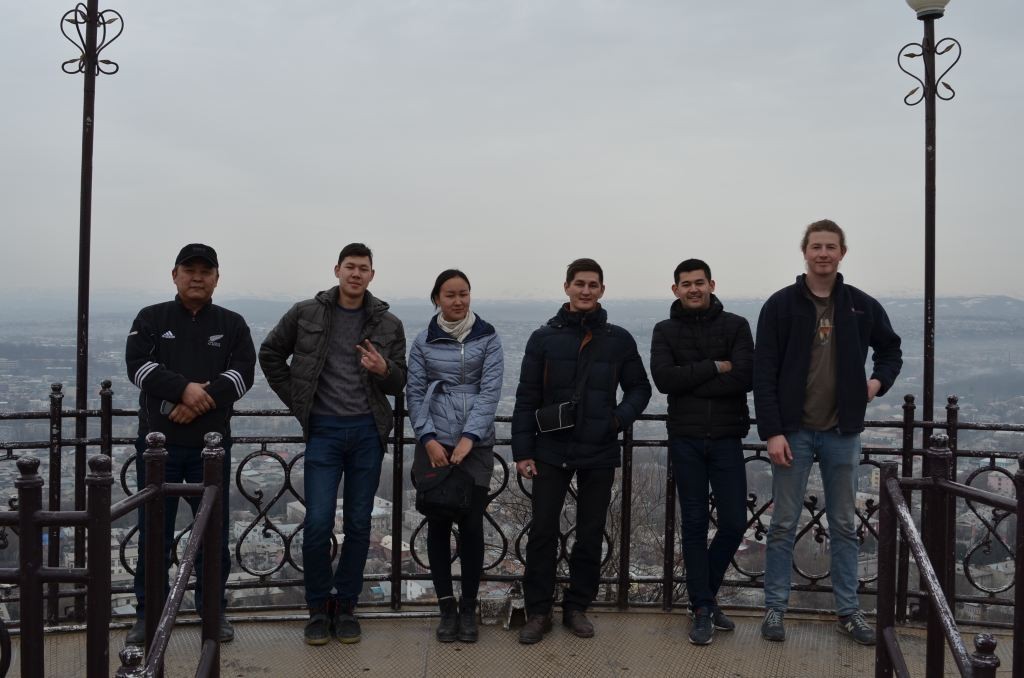 "Two faculty members and three students of the EM&SD program along with two exchange students from Bard College and Montreal University went to Kyzyl-Suu river in Chon-Alai, a southern district of Kyrgyzstan. The field trip took place as a part of the Integrated Water Resource Management and Strategic Environmental Assessment of Kabul and Amu Darya Rivers Project financed by PEER NAS USAID. In order to reach the site, we crossed six mountain passes and around 1000 kilometers in a minivan. On the one hand, the field trip was made strenuous because of the long distance, but, on the other hand, it was interesting for the participants to peek into the life of locals in Kyrgyzstan. Also, it a small adventure for all of us because of all the snow everywhere throughout the mountain passes. The EM&SD program students were conducting a socio-economic survey of the local people in two target settlements of the Alai and Chon-Alai districts. These two settlements are located in the vicinity of the Kyzyl-Suu River. The Kyzyl-Suu River is upstream of the Amu Darya River. Two exchange students helped local students in their in-situ measurements and taking water samples. They were also able to see how to conduct a socio-economic survey in a rural area. Nurzhan Chunueva, one of our students, found the trip particularly useful for her work in Environmental Journalism. She was able to gain experience taking interviews with locals. For Aziz Aitbaev, another student, the trip helped him prepare for his thesis. Lazizjon Abdulazizov visited the Aral Sea last fall, making this his second field trip. He was able to get a firsthand idea of what the situation is like in one of the upper streams of the Amu Daria River. He is a senior student at AUCA, and he will be using some of the data he collected on this field trip in his thesis".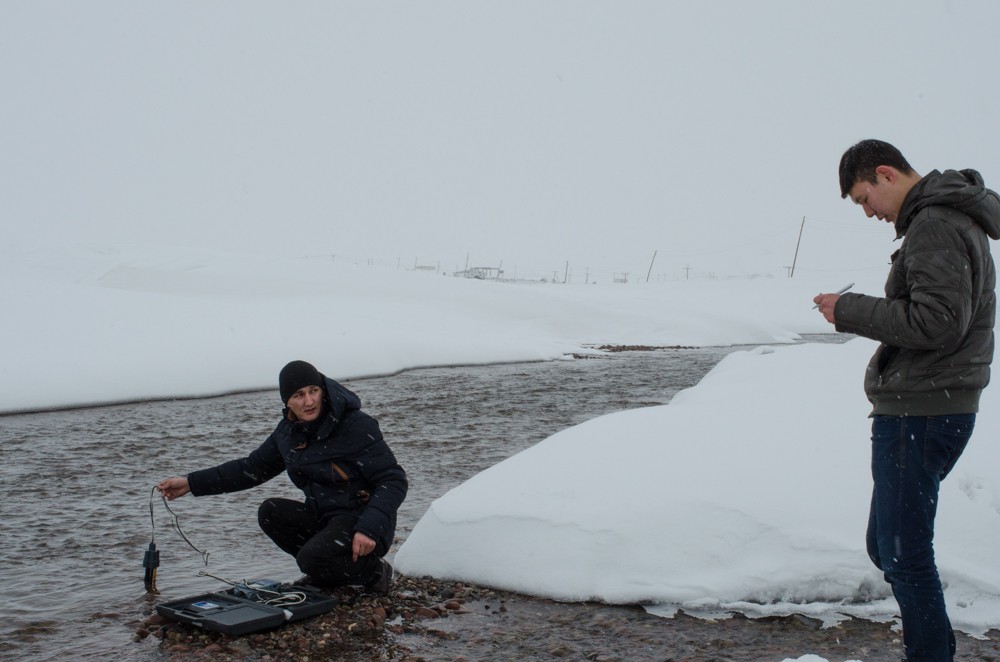 Every field trip is full of teachable moments.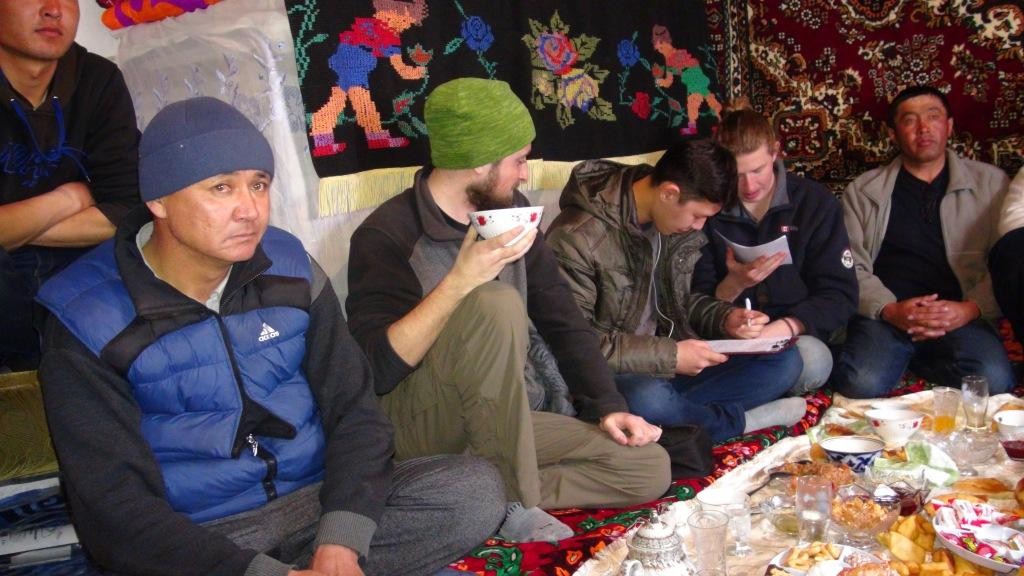 Aziz Aitbaev, Environment program junior student shared his experiences:
"This project aims to observe the role of the Kyzyl-Suu River for the Sary-Tash and Daroot-Koorgon villages, as well as observe the lifestyle conditions through a socio-economical lens. Seven people were involved to this project. The Head of the EMSD department, an assistant of professor, three students from the EMSD department and two international students. We had a photographer and a camera for conducting video interview. In addition, we developed a few surveys, which helped us to conduct our socio-economical assessment. Our professors took special equipment with them to identify water quality in the Kyzyl-Suu River. Furthermore, we took samples of water so that we can check the chemical composition of the water in the lab. Talking with local citizens was very enjoyable; they shared their issues, and we tried to consult them while we collected more data. It is not a secret that outside the cities, the quality of life can be completely different. People are very dependent on their environment and natural resources. It could be water, coal, wood, agriculture, and/or weather.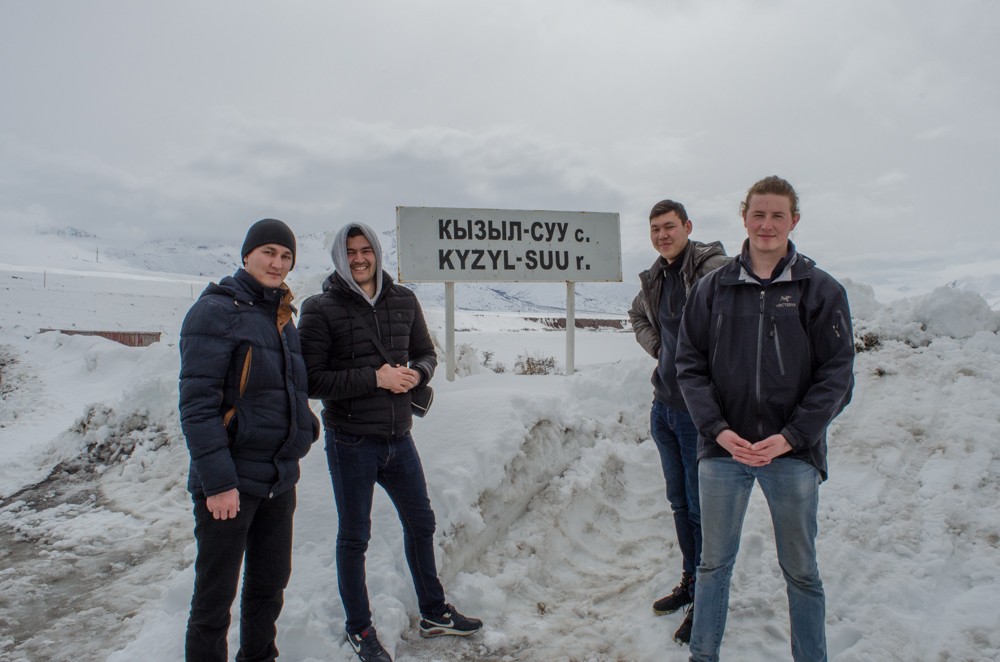 Therefore, it was very important for us to complete our surveys and identify the level of socio-ecological vulnerability to avalanches, flood, and drought. During the field trip, the program was very intense, but that's why our team successfully finished collecting our data in good time".