EXTRACURRICULAR ACTIVITIES CONDUCTED BY THE NGA GRADUATES 2015
1. "YOUNG LIFE" CLUB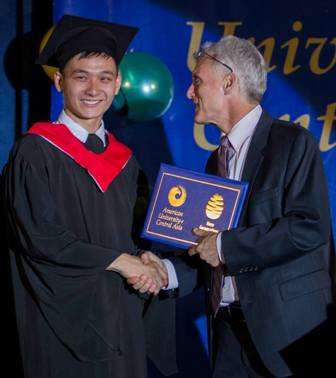 COORDINATOR: FARHAD MUSAZOV
NGA'15
DESCRIPTION: This club named "Young Life" was a project that was the foremost project in NGA during 2014-2015 academic year. It was designed as a movie and exctracurricular activities club added with various games. The primary goal of the project was to allow its members to explore different avenues in speaking, communicating, developing leadership skills and thinking critically. From viewing to production, this club was launched for all NGA students that were strongly interested in spending time by organizing intellectual energizers, games and watching movies in English with further discussion every Friday in the AUCA dormitory.  
Every Friday Farhad Musazov, club's coordinator, and other NGA students used to gather all international and local students in the AUCA dormitory. All members of the club participated in the online voting to choose a movie that they would like to watch during Young Life club. Apart from watching movies and playing games, students expanded their mind and tried to empower their leadership skills. NGA students were always open to communicate, share and support each other. They could strengthen their friendships through spending time together. Young Life project was one of the most useful projects in New Generation Academy for 2014-2015.

For more information visit the link below: 
https://www.facebook.com/farhadmusazov/media_set?set=a.569356586503586.1073741859.100002877503807&type=3
2. SENIOR FRIENDS - CHARITY CLUB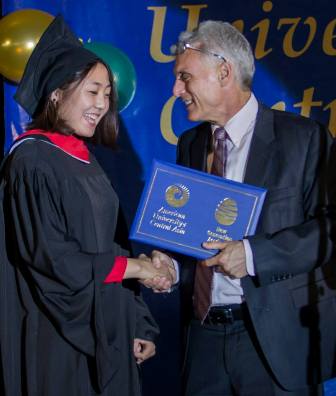 COORDINATOR: MINGOYIM NISHONOVA
NGA'15
DESCRIPTION: This charitable work was  implemented in a pursuit of trying to support orphans from the local orphanages in Bishkek and share the love with them. Sharing is caring, we would certainly say, when we saw the willingness of NGA students to teach children English language, make them feel happy and find supportive brothers and sisters among NGA students. 
The "Senior Friend" project connected the NGA students and orphans to build generation of discerning, empathetic and empowered global leaders in Kyrgyzstan. Starting from September 2014 NGA students divided themselves into several groups. Every Sunday from 4 PM till 6 PM NGA students visited children and organized various intellectual, non-intellectual games to develop children's communicational skills, learning abilities and the range of interests.  NGA students performed songs, played with children and created an atmosphere of mutual understanding. Even though children faced hardships in their early years, they learnt to survive. NGA students cared for orphan children because they are our future, they are vulnerable and most crucially they are children.      
3. NGAxTALKS - TALKING CLUB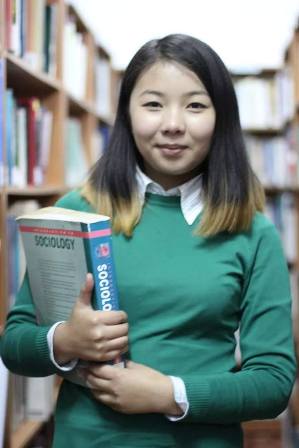 COORDINATOR: ASEL MADIIARBEKOVA
NGA'15
DESCRIPTION: The primary goal of the project was to practice English language skills and learn about others through their personal stories of success as they could learn about you. All NGA students could join the NGA Talks project for a weekly meeting and captivating conversation with different guests in NGA/AUCA.

The project NGA Talks was an event that helped students to share personal stories, learn from own experiences and teach others by talking, telling and presenting. NGA students also had the opportunity to ask different questions to build up their study and career goals while learning other people's aim of life.
You may ask, "What was NGAxTalks about?"
It was professional staff and students coming together.

It was academic and conversational English done in creative ways.

It was a presentation each Wednesday prepared by guests.

It was a meeting with new people each Wednesday.

It was developing lasting friendship between all NGA students despite nationalities.

It was learning about others.

It was guests learning about you

It was for FREE!