Trash Can
AUCA NMBU Project
Announcements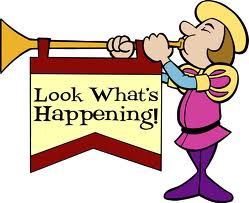 Dear Students,
We are happy to announce call for applications for semester-long exchange program at Norwegian University of Life Sciences (NMBU), Ås, Norway, that is expected to commence Fall 2017.  
Four students from any departments of AUCA will be selected on merit based performance.
Please be kindly reminded that the deadline for applications for a semester exchange with Norwegian University of Life Sciences is Monday, February 13, 2016.
We invite applications from students all departments who will start their third year of education in Fall 2017 for a semester exchange program (August 2017 – December 2017).
Before applying please take a look at NMBU catalogue https://www.nmbu.no/courses and choose potential courses. Please consult with your academic advisors and Registrar Office whether these courses could be counted towards your major/minor.
Please remember that the courses offered at the bachelor's level are the 100-level and 200-level courses. Please do not choose the 300- and 400-level courses since these are the Master's and PhD courses.
Students selected will be fully funded for all expenses (travel, visa, monthly stipend). They will receive a scholarship to cover their accommodation, living and round airfare expenses. Decision on final admission is made by NMBU and funding is condition to the grant approval.
Eligibility criteria:
Current second-year AUCA students who will start their third-year in Fall 2017
English language proficiency
Minimum GPA 3.5
Excellent communications skills and adaptability
Preferably Economics and Business Administration majors but all departments are welcome to apply.
All completed applications including the following documents should be uploaded to AUCA Study Abroad Portal at http://abroad.auca.kg/ by February 13, Monday, 2017.  The portal will be open for use by January 20, Friday, 2017. In case of further questions, please visit Program's webpage: https://www.auca.kg/en/p19801823/ and contact International Student Office  at international@auca.kg, room 237. And if you still have questions contact Rahat Sabyrbekov, Project Coordinator at sabyrbekov_r@auca.kg.
Documents for submission must include: