CLYDE FORSBERG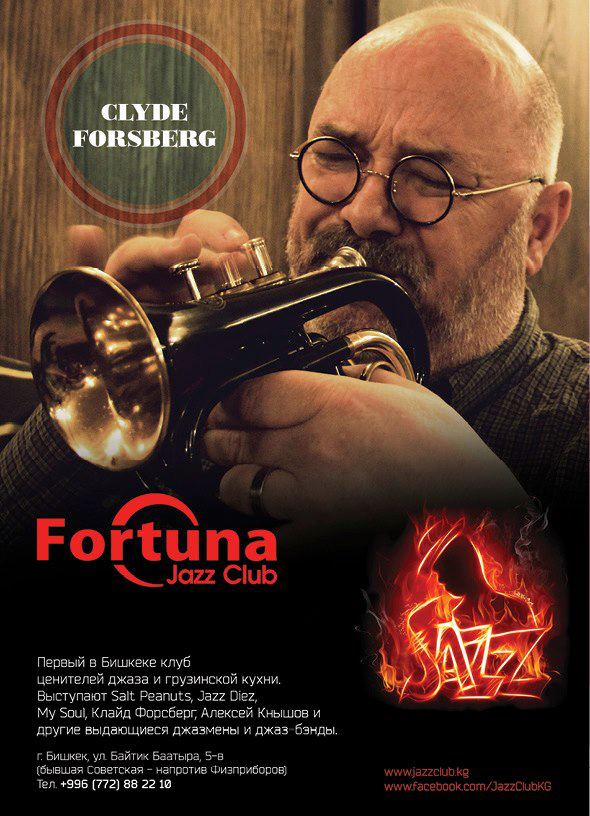 PROFESSOR
I took my Ph.D. from Queen's University (Kingston) in 1994, with a B.A. (First Class Honors) and M.A. in Religious Studies, as well as B.Ed. (cert.) in Social Studies. My academic background involves training in three disciplines--history, philosophy and religion—and three geographical areas—the United States, Canada, and Central Europe. My work and teaching on various facets of American culture has been interdisciplinary in nature and international in scope. The ten years immediately following my doctoral degree were spent essentially as a stay-at-home father and professional jazz musician. Putting my academic career on hold during this time, I was still quite active as a scholar and teacher—teaching in my field as an Adjunct Assistant Professor for Queen's University and Trent University and even a successful run as historian-playwright for the Canadian national stage. During this time, I wrote and produced five original plays on various historical and social issues as an experiment in musical (jazz) theatre and academic monologue, influenced by the new narrative history--Paul Johnson and Sean Wilentz's The Kingdom of Matthias (Oxford 1995) in particular--and by a desire to bring the university classroom to the public rather than the reverse. Two of the five appeared at the National Arts Centre in Ottawa and received national attention for their timely, social commentary, originality, and artistry. All five were published as Playing It By Ear: The Jazz-Theatre of Clyde R. Forsberg Jr. (Xlibris, Division of Random House, 2010).
I left Canada in 2003 to accept a Visiting Faculty Fellowship with the Open Society Institute and Civic Education Project in Kyrgyzstan at the American University, then I worked for four years in Turkey at Fatih University, and for the past four years I have been at Aletheia University in Taiwan where my teaching included Theatre Arts and directing the Senior Play. Not surprisingly, my research has taken on cross-cultural and transnational dimensions. My own intellectual metamorphosis from undergraduate study of religion, to a Master's degree in philosophy, and then finally a Ph.D. in history has largely been motivated by an interest in the religious "Other." Following graduation, my studies moved logically toward new academic paradigms and the application of literary theory to history in particular.
R. Laurence Moore's book Religious Outsiders and the Making of Americans was crucial in the beginning of my new studies, but was one of many, and part and parcel, of the new social history to which I indentured myself. Mark C. Carne's Secret Ritual and Manhood in Victorian America provided me with yet another methodological vantage point from which to turn my Ph.D. dissertation into a book (Equal Rites: The Book of Mormon, Masonry, Gender, and American Culture, Columbia University Press, 2004) and thus a candidate for the New Gender History. Then it was Stephen Greenblatt and the New Historicism, tearing down the wall of separation between history and literature, but also his defense of the outlandish and eccentric, that most appealed to me, especially given my interest in the American religious fringe. Inspired by the deconstructionists, notably Derrida's theories on architecture, I published an article on early 19th-century American Masonic religious architecture ("Kirtland Through the Looking Glass," 2010). Then Edward Said and the post-colonialists, along with David E. Stannard's American Holocaust: The conquest of the New World and Jack D. Forbes' Africans and Native Americans: The Language of Race and the Evolution of Red-Black Peoples became staples, crucial to my understanding and teaching on race vis-à-vis the colonization of Native and African Americans. However, it was Robert Irwin's iconoclastic For Lust of Knowing: The Orientalists and their Enemies and Ian Buruma's Occidentalism: The West in the Eyes of its Enemies that alerted me to developments in post-colonial studies that were applicable to my recent study of China and Taiwan. Anna Johnston's Missionary Writing and Empire, 1800-1860, and Nicholas Thomas' Colonialism's Culture: Anthropology, Travel, and Government are two laudable examples. My recent edited volume, The Life and Legacy of George Leslie Mackay: An Interdisciplinary Study of Canada's First Presbyterian Missionary to Northern Taiwan (1872-1901), attempts to speak, from an interdisciplinary point of view, to the larger debate in post-colonial circles of late. Such is a sketch of my intellectual development and course of study, locating me alongside an array of intersecting academic disciplines and methodologies that have worked very well for me in my on-going work in history, literature, and popular culture.
With respect to conferences, I have worked with scholars from around the world to organize eight international conferences, several of these being 'firsts' in their geographical regions. I have also been in a somewhat unique position to observe up close, and comment in writing, on the American "colonial project" from an interdisciplinary vantage point. I am pleased to have co-authored two pioneering articles on "the male sphere" (ritual space and morality) and the role of millennialism in early twentieth-century urban planning in America, published in the Journal of Historical Geography and The Annals of American Geographers, respectively.
My scholarly interests of late and writing can be divided equally between three research projects: a forthcoming book (some ten years in the making), entitled Divine Rite of Kings: Land, Race, Same Sex, and Empire in Mormonism and the Esoteric Tradition (John Whitmer Books); another manuscript in a personal and somewhat absurdist vein that is nearing completion, entitled Savageries of the Academy Overseas: My Life Among the Headhunters of Presbyterian Taiwan and Narrow Escape from a Saudi Arabian Prison Thereafter; and a third work in the early planning stages, entitled Джаз в Кыргызстане: A Jazz History of the Central Asian Republic of Kyrgyzstan. The latter is a corollary of my work in the arts, including a film by the Kyrgyz filmmaker, Bayan Sarygulov, and based partly on my musical experiences and friendships in Kyrgyzstan nine years ago.
Finally, I have been fortunate to teach some very fine students over the years, in particular two former AUCA students: Arslan Jumaniyazov is completing his Ph.D. in American Studies at Purdue on full scholarship and Zamira Yusufjanova, who also wrote her honors thesis under my direction, going on to complete her M.A. in Peace Studies at Duke University and now at the University of California (Santa Barbara) working toward a Ph.D. in American Studies.