English language courses
ENGLISH FOR TEENS
Back to the list of courses Course description Registration Ask your question
Price (KGS)
3000 som per month+ 1200 som payment for study material
Duration
4 months, 96 ac.hours
Schedule
(Mon, Wed, Fri) (Tue, Thu, Sat) 09:30, 15:00, 16:00, 17:30
Start date of classes
September 2019 (see detailed schedule inside course description)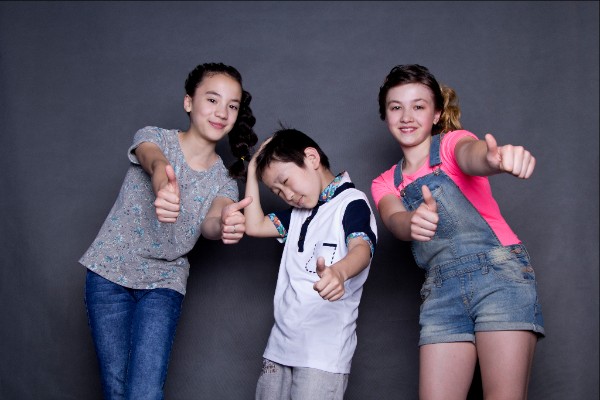 English language for Teenagers from 12.5 – 15 y.o.
6 levels, each level lasts 4 months
Beginner
15 october Mon Wed Fri 9:30-10:50
18 october Tue Thu Sat 16:00-17.20
Elementary
October Tue Thu Sat 16:00-17:20


Pre-Intermediate
4 october  Tue Thu Sat 9:30-10:50
October Mon Wed Fri 16:00-17:20


Upper-Intermediate
16 october Tue Thu Sat 16:00 - 17:20
Price 3000 som per month, 3 times per week, the length of one course (level) - 4 months. Length  of one class 1 hour 20 minutes. Study materials are provided at a separate price of 1200 som. 
In order to sign up for the course, your child should undergo testing in our Office for determining his/her level of English. He/she can come from Monday to Friday from 10 AM to 6.30 PM. Whilst he/she can come independently for taking this test, it is MANDATORY for teens to be accompanied by one of their parents for official registration.
Official registration requires presence of a parent/guardian with his/her passport or passport copy, 1 photo of the teenager 3x4 size (for making permit to the building) and payment of 4200 KGS (please bring without change, where 1200 KGS is for the book and 3000 KGS for the first month of study). Please note that we also accept payments through Elsom e-wallet (consultation will be provided after signing the agreement), Visa, Elcart, Union Pay debit/credit cards.  We will prepare an agreement which should be signed by the parent/guardian. 
AUCA New Campus: A. Tokombaev St 7/6, (Asanbai microdistrict), Room 209
Contact details: +996 312 91 50 22
Email: cec@auca.kg