"EqualityTech: Empower Inclusion and Combat Harassment Hackathon" for AUCA students
September 11, 2023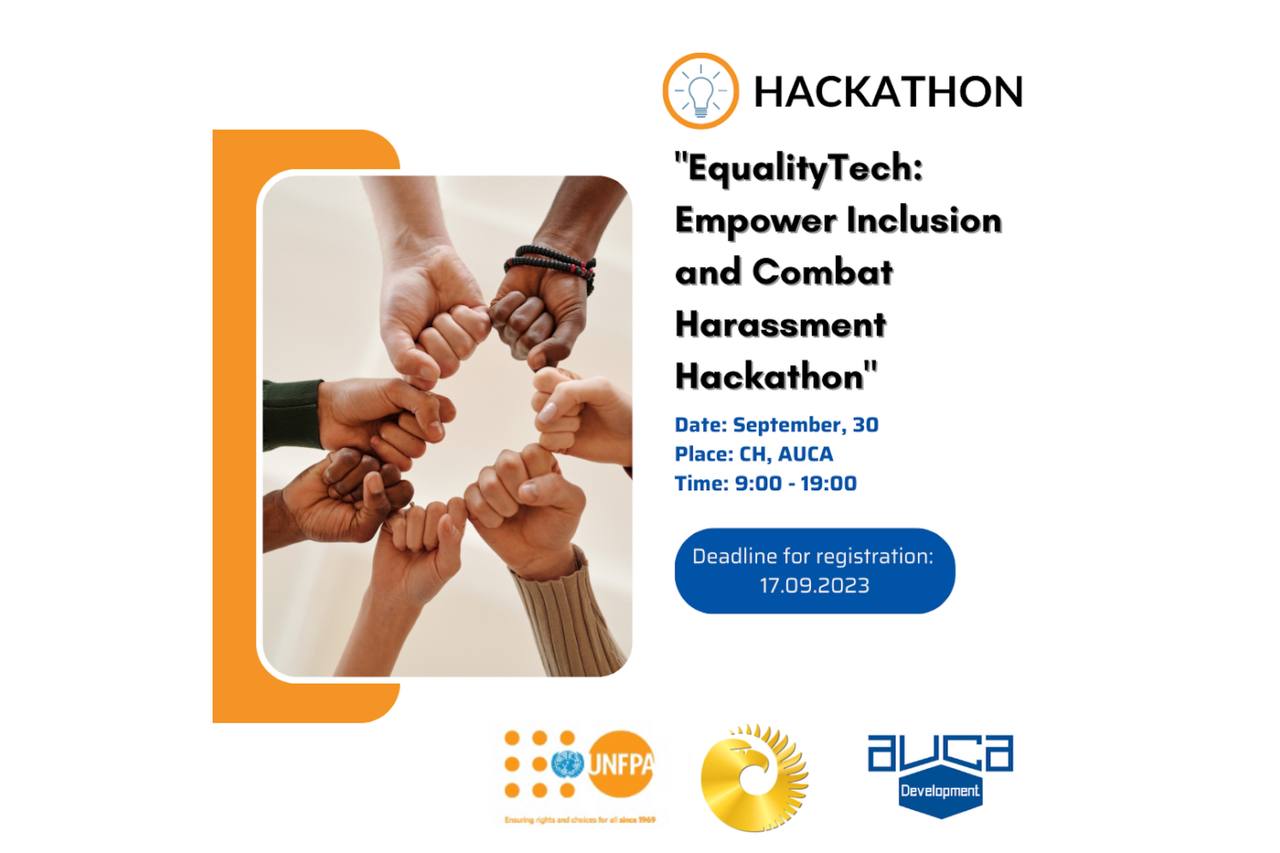 There is a great opportunity for AUCA students! Thanks to UNFPA, we have a chance to o
rganize and host a Hackathon in AUCA. This event will help you develop practical skills and increase knowledge on project development and implementation. You will have a unique chance to interact closely with UNFPA representatives and make professional connections.  
The topic of the Hackathon is "EqualityTech: Empower Inclusion and Combat Harassment Hackathon". 
We invite you to take part in this event and develop mini-projects on the topic. 
Requirements:
- create a team of 5 people
- age between 17 and 25
- team should be either mixed undergraduate/graduate (maximum 2 graduates in 1 team) or undergraduate
- only for AUCA students
Prize fund:
- 3000$ for 3 finalists, 1500$ of which will be spread among winners for the project implementation. 
Bonus:
- drinks and snacks will be provided.
 Date: 30.09.2023
Time: 9:00 - 19:00
Place: CH, AUCA
Deadline for registration: 17.09.2023
Don't miss this fantastic opportunity and apply!
Link for registration: https://docs.google.com/forms/d/e/1FAIpQLSdGIf_d2y4F5XyRc3RDt7pOH9Ea8XDMf64c09vWJbzDF9V8xg/viewform?usp=sf_link