Special KICB Scholarship for the best students of AUCA
September 10, 2021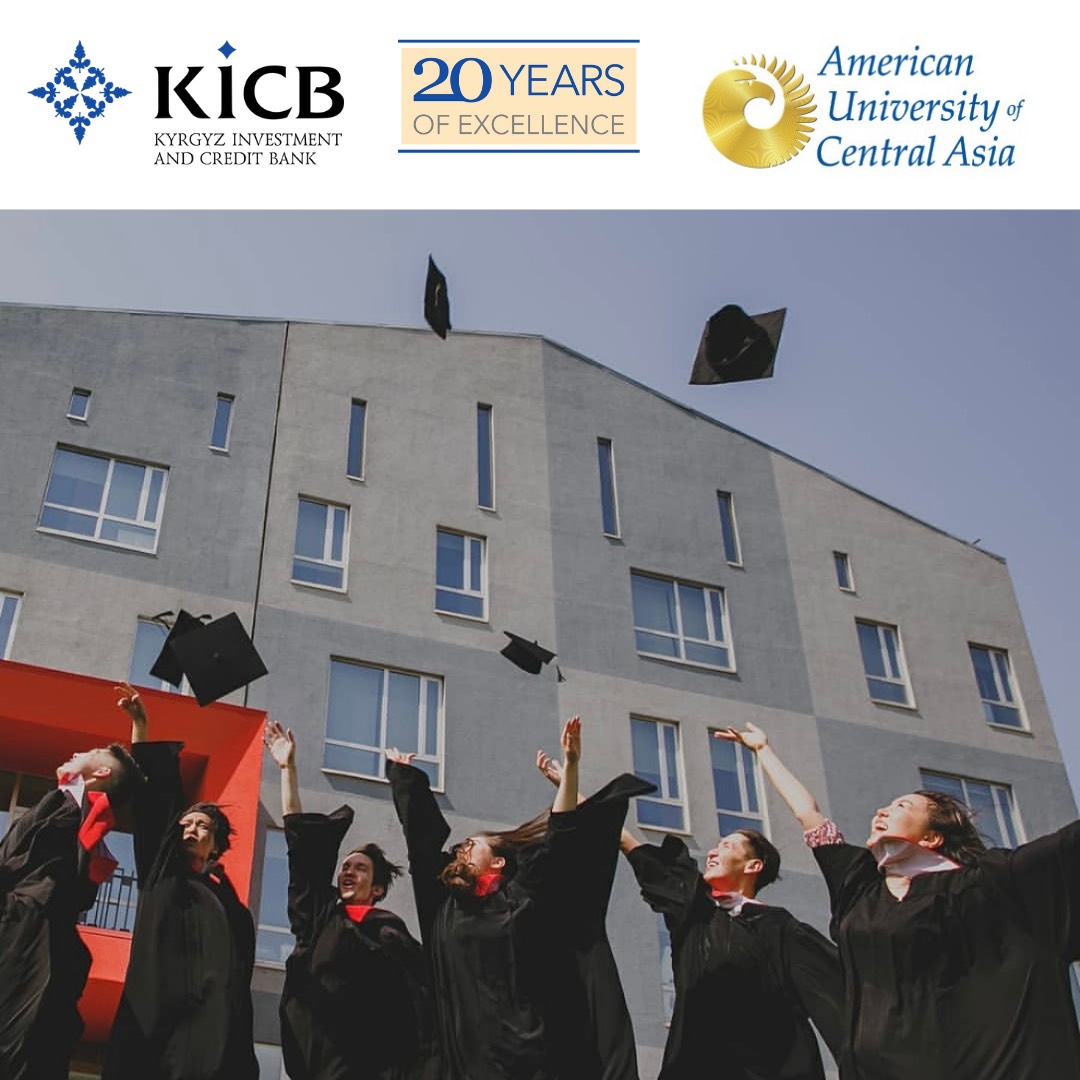 KICB and AUCA signed a supplementary agreement to the MoC to establish a scholarship for academically advanced students of the «Business Administration», «Economics» and «Applied Mathematics and Informatics» program. Senior students of the above program are eligible to apply. Successful candidate will be further employed by the bank after the graduation. As part of the main agreement, KICB has already selected 4 students from the «Software Engineering» program, who will receive their scholarships in the coming days and begin their professional careers at KICB in the summer of 2022.
"This year KICB celebrates its 20th anniversary. Throughout its journey KICB is guided by the principles of sustainable development, including actively supporting various educational projects.  In honor of its 20th anniversary, the Bank decided to establish a KICB scholarship for students of one of the best universities in Kyrgyzstan. The goal of this program is to assist in the growth of talented and motivated students - future programmers," – said Mr. Bektur Aliev, Chairman of KICB Board.
"The AUCA Development Office strives to create various kinds of support for AUCA students. We put all the efforts to give students more opportunities for their self-development, and improvement of their strengths and skills. We are trying to help students to be equipped for their further career journey after graduation. We would like to express our deep gratitude to our long-standing partner KICB for providing this opportunity to AUCA students. We are confident that the KICB scholarship and the opportunity to work for one of the best banks in Kyrgyzstan will help to raise not only outstanding AUCA students, but also future leaders in the field of economics and business,"- said Dr. Bermet Tursunkulova, Director of the AUCA Development Office
The candidates will be selected on a competitive basis. The students will be informed about the details of the scholarship application via AUCA's corporate email. For additional questions contact us via:
E-mail career@auca.kg
Tel.: +996 312 915 000 (ext. 111).
Reference:
Kyrgyz Investment and Credit Bank (KICB) was established in 2001. The bank's shareholders are world famous international financial institutions (90%) and the Kyrgyz Republic (10%). The international shareholders include the Aga Khan Fund for Economic Development (AKFED), Khabib Bank Limited (HBL), the German Development Bank (DEG), the European Bank for Reconstruction and Development (EBRD) and the International Finance Corporation (IFC), a member of the World Bank Group. KICB won one of the most prestigious awards "The Best Bank of the Year" according to The Banker magazine by the Financial Times for 2018, 2019.