AUCA organises one week animation workshop
November 2, 2017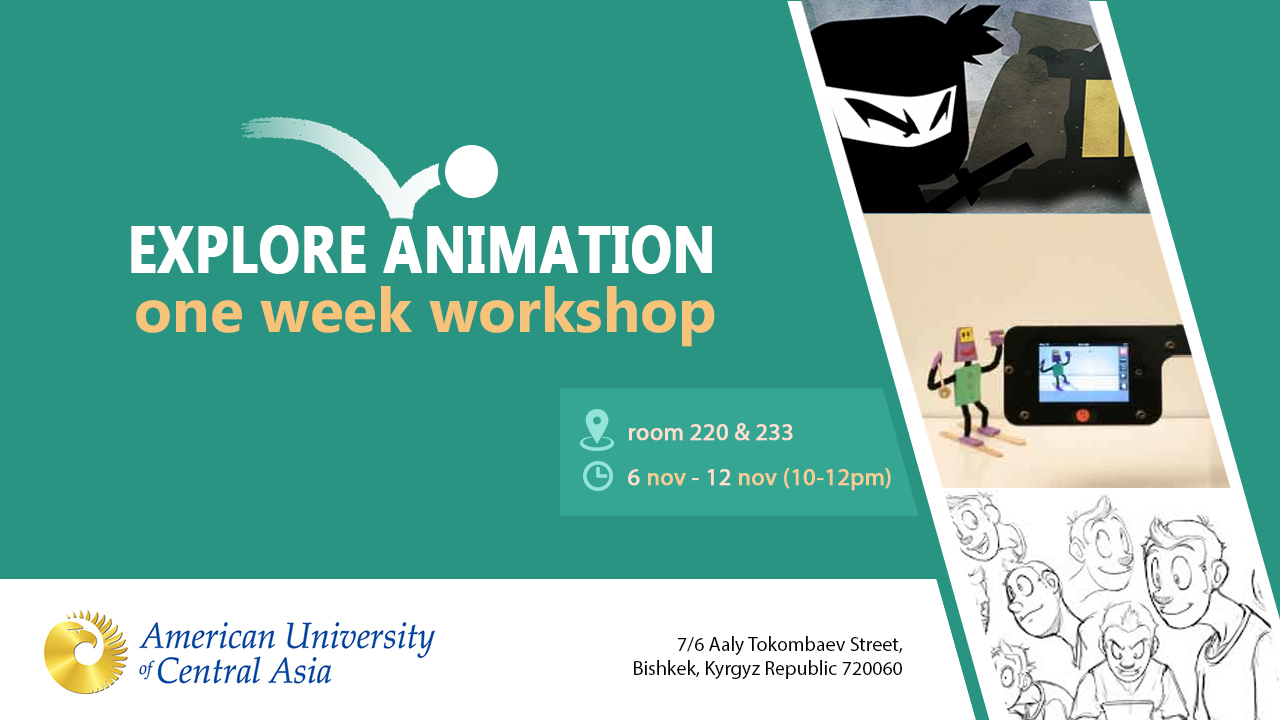 TV, Cinema and Visual Arts Department of AUCA is launching the first Autumn School on "Explore Animation", which will take place on November 6 - 12, 2017, at 10-12 p.m. "Explore Animation" is the first animation workshop in Kyrgyzstan that will be trained by  Michael Lebedev, who graduated master's program in Animation in Holland. All participants will have chance to use high technologies provided by AUCA for practice.
It is opened to all students interested in learning animation for professional practice. One-week workshop is going to be helpful for beginner's working on cartoons, advertisements, film VFX and more.
Topics that will be covered: Story development, character development, stop-motion, pixilation, traditional animation, 2d and 3d animation, portfolio building.
Register now, at this link. 
https://docs.google.com/…/1FAIpQLSf7CBQ8oYRDuEteJ…/viewform…
Limited seats available.
Entrance: free
Requirements: Smartphone and/or laptop