Alumni
European Studies graduates have the singular ability to communicate effectively with speakers of other languages and other cultural backgrounds. They are often working in organizations that are active internationally such as international organizations, NGOs, professional and industry associations, public institutions, and administrative bodies. Our multidisciplinary program is also a springboard for continuing education in different parts of the world, prominently in Europe. Our graduates may continue their studies in Master programs in Political Science, International Relations, Sociology, Gender studies etc.
Please watch our video (russian subtitles available on youtube).
European studies Alumni share their experiences while studying and tell how graduating from the ES Department helped them in their professional carreers.
You may read some of their written testimonies: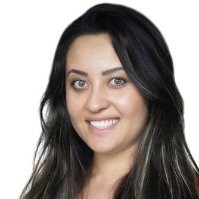 Diyora Rafieva - ES 2012
Hi guys! My name is Diyora. And I am European Studies graduate 2012.
Years ago, I was just where you are: making up my mind of what AUCA department to study at. I was interested in international relations and law; and enjoyed literature, history and art.
Thanks to multi-disciplinary aspect of the department I was able to, on one hand, comprehend the reality around me in its complexity, on the other hand, shape my professional ambitions. For example, the ES fulfilled my interest in politics when I participated in DAAD educational trip to visit the EU Parliament and EU Commission.
Another important factor, during my studies I enhanced my French. I even wrote a research paper in this language, which was published in the the ES department's journal.
In the beginning of my 3d year I understood that I want to concentrate in international law and ended up receiving a second major from IBL department.
After graduation, I qualified for a position at the NATO Office in Central Asia. It is an assistance position related to the daily functioning of the office. But I also directly supervised 3 small projects, including the Ministries of Defence of Uzbekistan and Kyrgyzstan as well as universities. I often interact with embassies of NATO countries, European in majority. So, now you know the meaning of the flags behind me. Currently, I am applying to master's in Europe.
Last but not least, using this opportunity, I want to thank the ES department and it's staff for their impact in my carrier.
Zhyldyza Abaskanova - ES 2013
The undergraduate program in European Studies formed the basis of my perseverance towards reaching an in-depth knowledge of Europe. As a part of my degree course, I studied various subjects relating to diverse aspects of Europe, which includes politics, economy, law, government, security, history and culture. In addition, while studying at the ES departments I got many skills, which helped me after graduation. I have never regretted about studying ES, because the European Studies department is a unique program and after graduation, students can work everywhere, for example, I have worked in different fields such as mining, charity, NGO and legal services.
Thanks to this program, I got fundamental knowledge, which was useful to me during my work activity. Further skills and knowledge, which I gained at AUCA, helped me to successfully enter and finish MA program at the Central European University. Therefore, in this letter I also wanted to note highly qualified teaching staff of the ES department and express my deepest gratitude to them for giving us a world level education.