Trash Can
Cisco Academy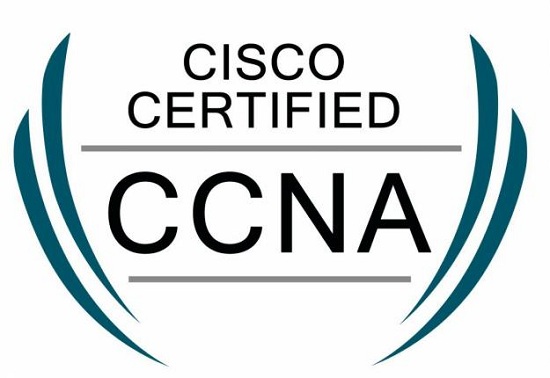 AUCA has gained the official status of a Cisco Network Academy and Microsoft IT Academy. On November 22, 2016 the American University Central Asia was given the unique privilege of being the first university in Central Asia be an Associate Member of the SAP University Alliance.
Cisco, Microsoft, and SAP are international IT brands whose products enable businesses and services worldwide. Cisco Systems, Inc. designs, manufactures, and sells networking equipment in addition to powering more than 80% of the Internet. Microsoft Corporation develops, manufactures, licenses, supports, and sells computer software, consumer electronics, personal computers, and services. SAP SE, while not a household brand, affects nearly every individual's everyday life and is the world leader in enterprise software and software-related services.
Since the 2014 fall semester, students in the Software Engineering department have begun learning the material required for the Cisco Certified Network Associate (CCNA) Routing and Switching course.
The Cisco CCNA curriculum helps students prepare for entry-level career opportunities and continuing education, as well as in acquiring the globally recognized Cisco CCENT and CCNA certifications. CCNA Routing and Switching is a certification program for entry-level network engineers that help maximize an engineer's foundational networking knowledge and increases the value of an employer's network system. The CCNA Routing and Switching course is for network specialists, network administrators, and network support engineers with 1-3 years of experience. The CCNA Routing and Switching course validates the ability to install, configure, operate, and troubleshoot medium-size routed and switched networks.
The new CCNA Routing and Switching curriculum is aligned with the latest CCENT and CCNA certification exams and is built around four blocks:
Block 1: CCNA Network Fundamentals
Living in a Network-Centric World
Communicating over the Network
Application Layer Functionality and Protocols
OSI Transport Layer
OSI Network Layer
Addressing the Network – IPv4
Data Link Layer
OSI Physical Layer
Ethernet
Planning and Cabling Networks
Configuring and Testing Your Network
Block 2: CCNA Routing Protocols and Concepts
Introduction to Routing and Packet Forwarding
Static Routing
Introduction to Dynamic Routing Protocols
RIP version 1
VLSM and CIDR
RIP version 2
The Routing Table: A Closer Look
EIGRP
Link-State Routing Protocols
OSPF
Block 3: CCNA LAN Switching and Wireless
LAN Design
Basic Switch Concepts and Configuration
VLANs
VTP
STP
Inter-VLAN Routing
Basic Wireless Concepts and Configuration
Block 4: CCNA Accessing the WAN
Introduction to WANs
PPP
Frame Relay
Network Security
ACLs
Teleworker Services
IP Addressing Services
Network Troubleshooting
The Cisco Lab is located in room #G30. As a special prerequisite for the Academy, Cisco equipment has been purchased and installed in order to build a laboratory for hands-on practice. The room, in addition to having fifteen seats complete with workstations for training and classes, has been fitted with 6 Cisco switches and 6 Cisco routers.
The course is taught by Cisco Certified Academy Instructors (CCAI) in a computer laboratory, using at first Packet Tracer, a Cisco configuration and emulation learning software. The Academy feature see-through doors and 24 workstations, with convenient access to restaurants, cafes and other campus facilities.
After successful completion of the course, all students will receive official Cisco Network Academy certificates and will be prepared to take official Cisco exams such as CCENT or/and CCNA. More importantly, students will be ready to enter the IT labor market from an advantageous position with a good opportunity to begin or continue a strong career.
Recently, AUCA has launched the Development Center for IT (DevCIT) to provide education for students and specialists outside of the AUCA community who wish to receive a solid background in Networking and other areas of IT. DevCIT is attracting students from other universities of Bishkek, secondary schools, as well as governmental and commercial organizations.