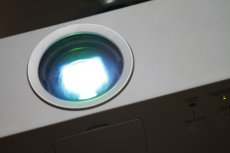 IRT DIRECTOR

SANIA BATTALOVA

ROOM 101-A, BUILDING 2
TEL: +996 312 661 088 EXT. 273
EMAIL: battalovas@mail.auca.kg
AUCA LIBRARY AND TECHNOLOGY
INFORMATION RESOURCE AND TECHNOLOGY\'S MISSION AT AUCA IS TO maintain, improve and develop an integrated comprehensive, forward looking technological and informational infrastructure for delivering high quality information and technological services to the University community in order to achieve the University mission on ensuring excellence in teaching, learning and research.
Information Resources and technology Division (IRT) provides a complex of technological, information, network and database management services to support AUCA high level standards of liberal arts institution.
IRT consists of the 3 Technology Service Departments to address the complex needs of AUCA departments, programs and offices: Computing and Classroom Technology, Servers and Network Support, and Software Development and Database Management. Links to each department can be found to the right.