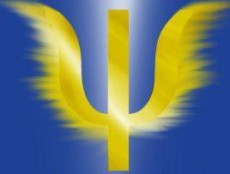 PROGRAM CHAIR

NINA BAGDASAROVA

OFFICE MANAGER

SAYKAL SUYERKULOVA

MAIN BUILDING ROOM 209
TEL: +996 312 661 113
EXT. 238
EMAIL: psyc@mail.auca.kg
What is Psychology?
Psychology is the science of mind and behavior. Its immediate goal is to understand behavior and mental processes by researching and establishing both general principles and specific cases.
About us
The Psychology Program is the first in the Kyrgyz Republic to follow the rigorous Psychology academic standards of psychology programs in the United States and is guided by the priorities of applied psychology and informed by local needs and conditions. Upon successful completion of the program, you will be able to provide professional assistance within the field of social/organizational behavior, counsel specific mental health problems, conduct psychological research into individual and social behaviors, and continue graduate studies in psychology at local and overseas universities. The program offers innovations to the regional model of professional education, based on the principles of critical thinking and academic freedom. In addition, you can gain practical experience in the Psychological Research Center, which assists in teaching psychology and conducts scientific research in psychology.
Full-time Faculty
Nina A. Bagdasarova, Department Chair, PhD in Psychology, Association Professor
Elena Kosterina, MA, Instructor
Elena Kim, MA, PhD candidate, Assistant Professor
Elena Molchanova, MD, Associate Professor
Makhinur Mamatova, Candidate of Science, Associate Professor
Elena Tsoy, MSc, Instructor
Part-time Faculty
Olha Yarova, MA, Instructor
Kanykei Latipova, MA, Instructor
Your possibilities
Explore the mysteries of the human mind and brain chemistry in a course on neuropsychology. Understand what factors help shape and define who we are in a course on the psychology of the personality. Find out what motivates the behavior and decisions of individuals and groups in a class on organizational and social decision making. Gain keen insight into the dynamics of human communication in a class on neuro-linguistic programming. Volunteer in the Psychological Research Center and assist faculty with vatiery of research projects. The curriculum allows you to obtain theoretical knowledge and pratical skills in a broad range of subfields, which will allow you to continue your education in a particular specialization and will give you an immediate advantage in any profession, from mass communications and marketing to business management and law.
"I love the support and encouragement I receive from the AUCA administration and their great support for scientific research. I love that AUCA students have the freedom to think critically, to express their feelings and opinions. I love that my students do not have any inward constraints. And, I love that my students really enjoy and respect the courses I teach." Dr. Aron Brudnyi, professor of Psychology