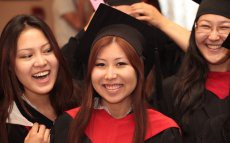 OFFICE OF THE VICE PRESIDENT FOR ACADEMIC AFFAIRS

BERMET TURSUNKULOVA

EXECUTIVE ASSISTANT TO VPAA

SHEMSHAT KASIMOVA

MAIN BUILDING ROOM 303B
TEL: +996 312 663 309
EXT. 265
EMAIL: kasimova_s@mail.auca.kg
GRADUATE
PROFESSIONAL SKILLS THAT MATTER TO CENTRAL ASIA.
That is what you will find at the AUCA Graduate School. With a Masters in Business Administration, and new Masters in Environmental Sustainability, Central Asian Studies and Economic Development coming in 2013, AUCA is developing the professional skills of the leaders who will be tasked with solving the most difficult questions facing Central Asia in the 21st century.
Follow the links on the left to learn more about each program, including who you can contact to find out more and apply.