AUCA STUDENTS BRING LEADERSHIP AND HARD WORK TO ANY POSITION, AND THEY SERVE IN TOP POSITIONS ALL OVER THE WORLD. LEARN ABOUT INTERNSHIP PROGRAMS, CAREER FAIRS, AND CORPORATE PRESENTATIONS AT AUCA.
CONNECT YOUR STUDENTS TO THE ADVISING AND CAREER HELP THEY NEED. WE HAVE WORKSHOPS AND SEMINARS THAT CAN GIVE YOUR STUDENTS THE PRACTICAL ADVICE THEY NEED TO SUCEED OUTSIDE THE UNIVERSITY.
AUCA ALUMNI ARE ENCOURAGED TO TAKE ADVANTAGE OF OUR SERVICES. WHETHER YOU ARE LOOKING FOR A JOB OR HAVE ONE YOU NEED TO FILL, WE CONNECT YOU TO THE RESOURCES YOU NEED TO SUCCEED IN YOUR LIFE AFTER AUCA.
AT AUCA WE ENCOURAGE PARENTS TO GET INVOLVED IN THEIR STUDENTS' EDUCATION. YOU CAN BE A GREAT RESOURCE NOT ONLY TO YOUR STUDENT, BUT TO ALL AUCA STUDENTS. FIND OUT ABOUT WAYS YOU CAN HELP.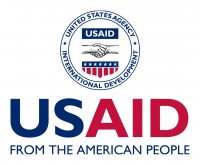 USAID
AUCA Partner